I have always believed that the best gift is one you create yourself! Handmade Christmas gifts will let you get a different and meaningful holiday. Bring a gift that you can't find in any store to your family or friend to show that you really do care about them, and trust me, this thoughtfulness is always appreciated. I went hunting through my favorite DIY blogs to find the best Christmas present ideas that you can do at home. There's no need to have any special crafting skills or tools – these DIY gift ideas are easy to do. Take a look them and pick up your favorite ideas. so, this year, skip the endless lines at cash registers…
#1. Make a wood tray with chalkboard accent:
Tutorial can be found at: justagirlblog.com & richmondmagazine.com & mylove2create.com
#2. A Package of Gorgeously Embellished Oreos:
#3. Clever way to make shrink film keepsake keychains: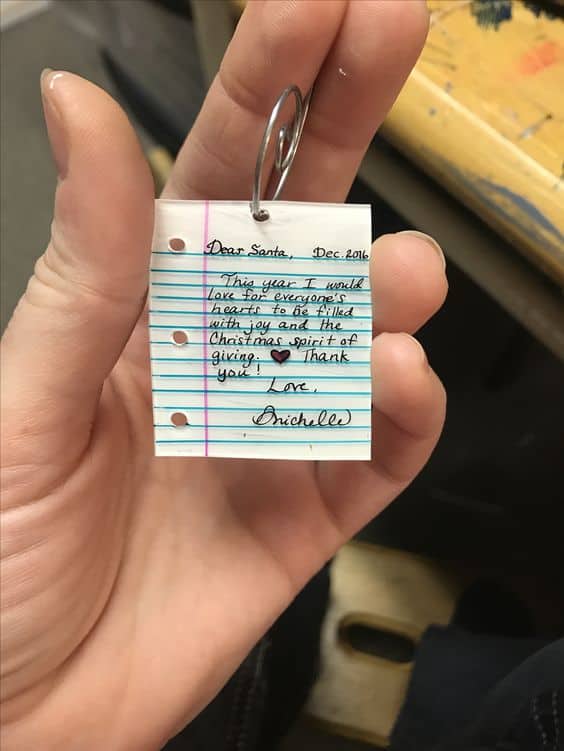 What you need:
– Shrinky Dinky Paper
– Keychains
– Sharpie Markers
– Plyers
– Scissors
– Hole Puncher
You can find full TUTORIAL at: simplykinder.com
#4. A retro flower pot made from floppy disks:
Maybe you need to find these 90's floppy disks from the thrift market.
Materials you will need:
– floppy disks
– hot glue or Marine Glue
– Succulent plants!
Check out the guide at: brit.co
#5. d.i.y. handprinted napkins:
More details at: mamaskram.blogspot.com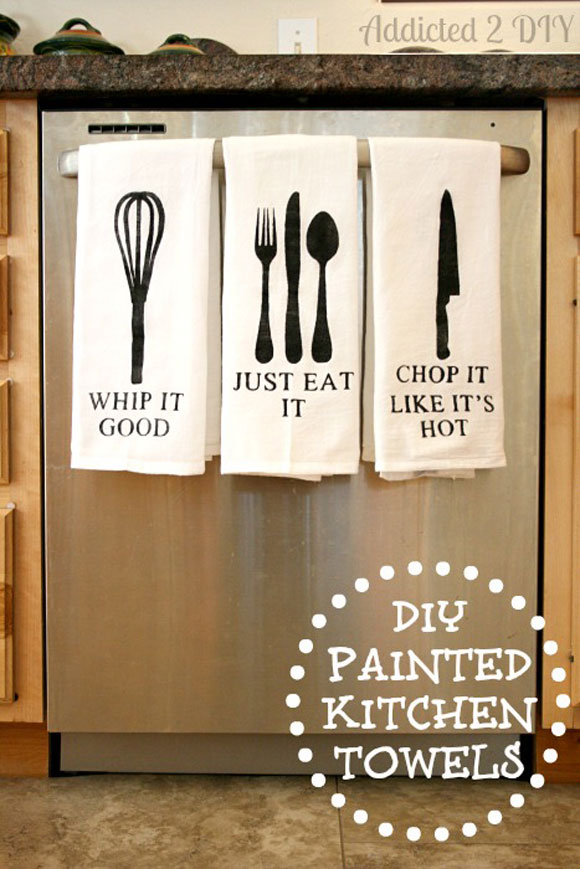 See the full Instructions at: addicted2diy.com
#6. Make a puzzle gift from a picture:
This project requires you to prepare some materials and cutting tools, such as:
chipboard – 2 sheets of 2 mm
printable vinyl
Cricut cutting machine
Knife Blade
Strong Grip Mat
Printer
glue dots or tape
You can find full TUTORIAL at: leapoffaithcrafting.com
#7. Homemade Caramel in Mason Jars with Apples:
#8. Make a Beautiful Dandelion Paperweight Globe: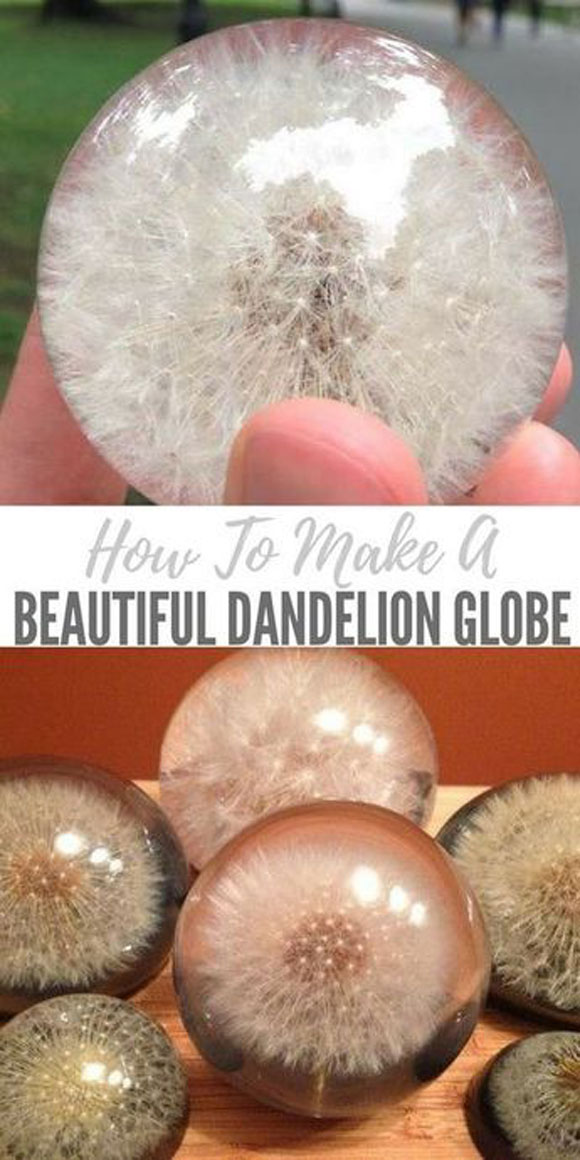 Check out the Instructions at: shtfpreparedness.com
#9. Glue together candle sticks and cake pans to make a tiered kitchen stand: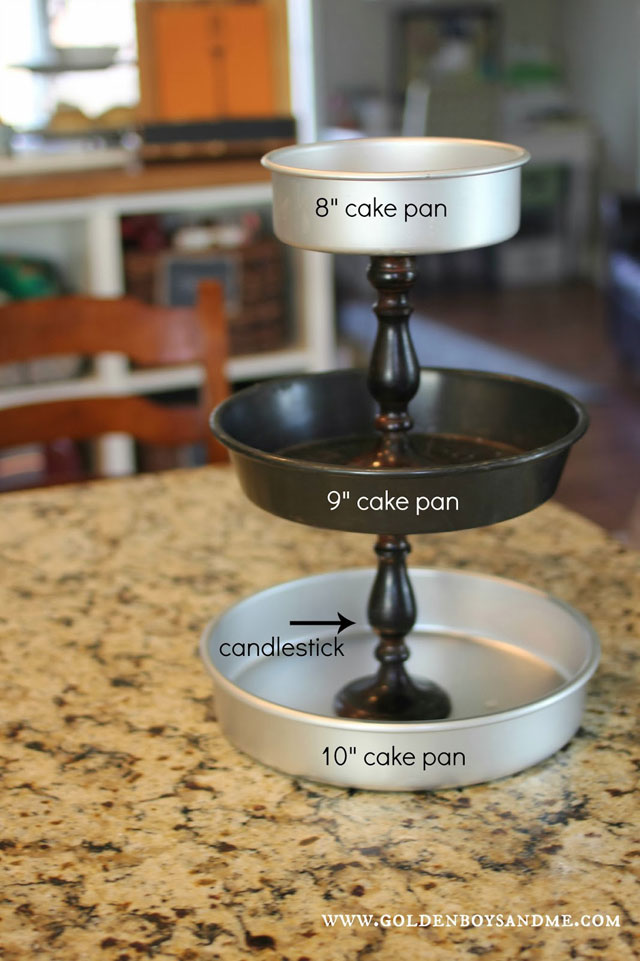 See the more detailed at: goldenboysandme.com
#10. A super simple way to Make a $3 Heat Pad in 10 Minutes: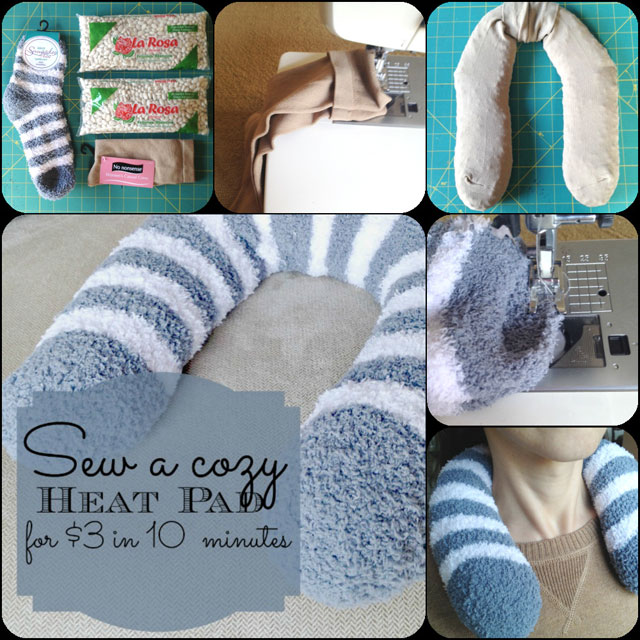 Materials you will need:
– Pair of thin socks from the dollar store
– Pair of cozy socks from the dollar store.
– 2 bags small white beans
– Sewing machine or needle and thread
– Scissors
Check out the detailed guide at: satsumadesigns.com
#11. Can't afford to buy a ring? Try handmade these beautiful beautiful geode rings:
from Aimee Santos, Editor in Chief of SwellMayde.
#12. Make Christmas slime for the holidays: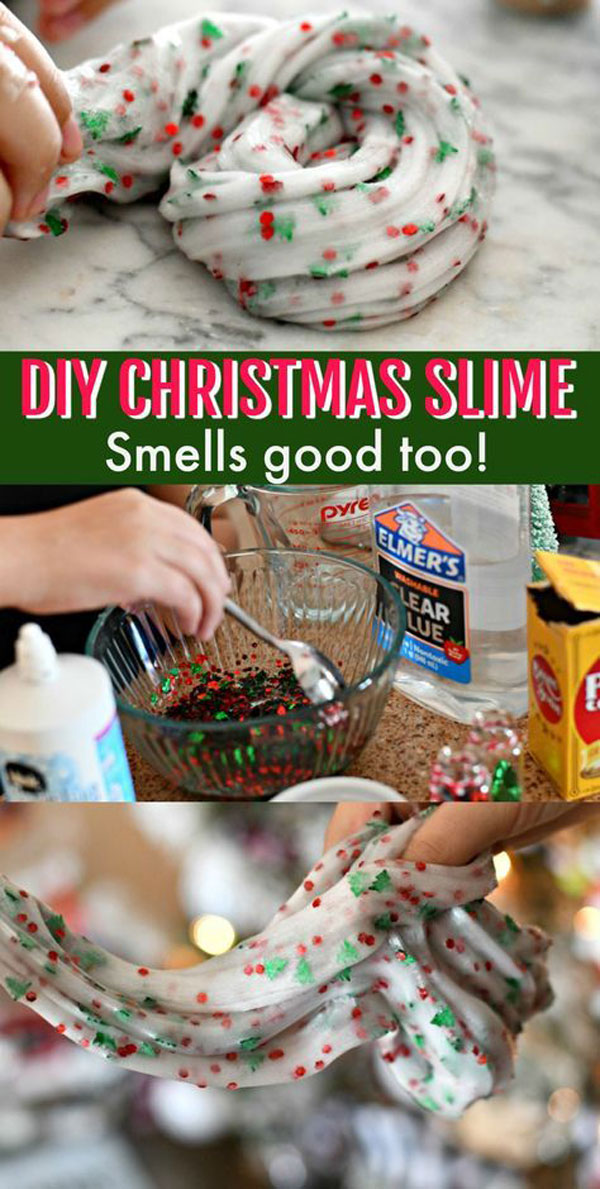 See the recipe at: hip2save.com
#13. Lovely earrings made of paper clips and string:
Visit Evie-s.com for detailed guide.
#14. Jar art looks like it can be recreated with a small variety of art supplies:
#15. The Perfect DIY Gift Every Starbucks Addict Will Love:
See the full Instructions at: buzzfeed.com
#16. Hand knitted colorful coasters are a lovely Christmas gift for moms:
Get the tutorial: craftstylish.com Check More FREE Knitting Coaster Patterns…
#17. DIY Magnetic Tote Bag – Create messages out of two sets of alphabet magnets: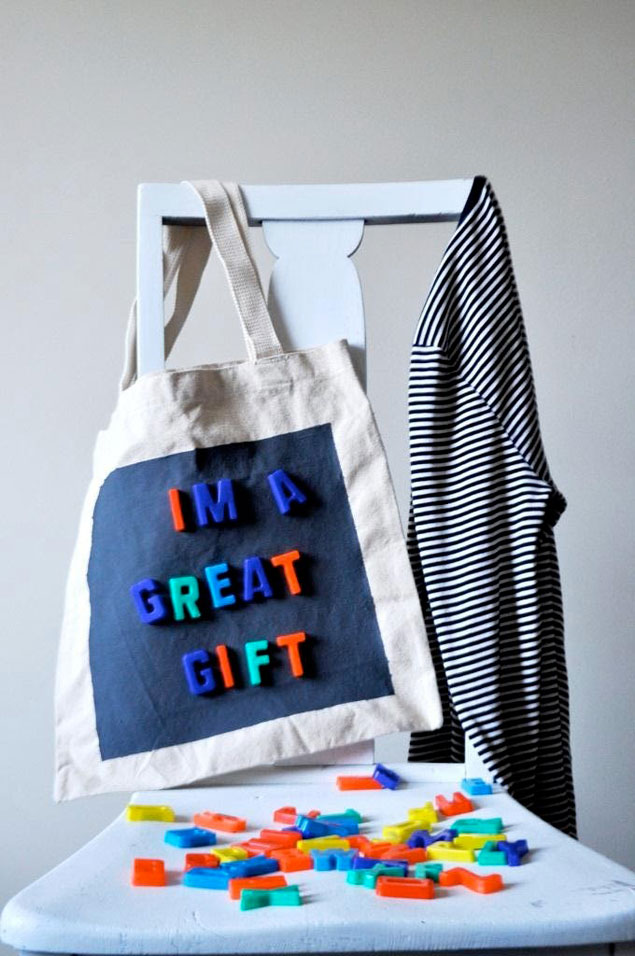 What you will need:
– a canvas tote bag
– gesso primer
– magnetic paint
– two foam brushes
– masking tape
– scrap cardboard sized to fit inside your bag
Visit Ducklings In a Row for detailed GUIDE.
#18. DIY Skeleton Keys Wind-Chimes:
What you will need:
– 4 Inch Embroidery Hoop
– 6 Inch Embroidery Hoop
– Jute Twine
– Aleenes Tacky Glue
– Skeleton Keys (Similar)
See the full Instructions here: simplydarrling.com
#19. For those who would like something magical on their desk or windowsill all year, a magic bottle like this would be perfect gift: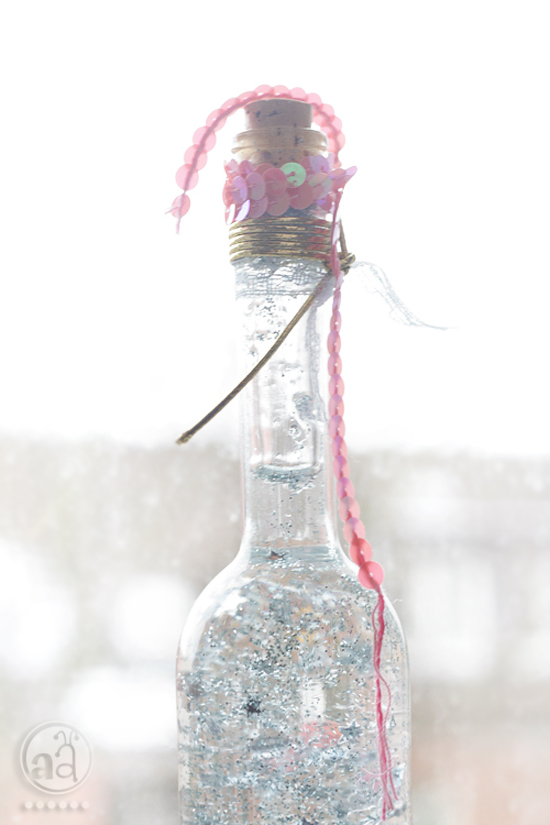 How to do:
– pour distilled water and glycerin into the bottle at a ratio of 1:1
– add glitter flakes, sequins and whatever else you want in your bottle
– close the bottle
– wrap pretty lace or twine or both around the bottle neck
You can check out the original Tutorial at: artsyants.com
#20. With a few strokes of a heat tool, wooden cutting boards can be great Christmas gift:
Required materials:
– etching tool
– cutting boards
– phrase in your favorite font, inspiration designs
Get the full Guide at: designmom.com
#21. Bring a litttle green to the fridge with these wine cork magnet planters, also are great gift: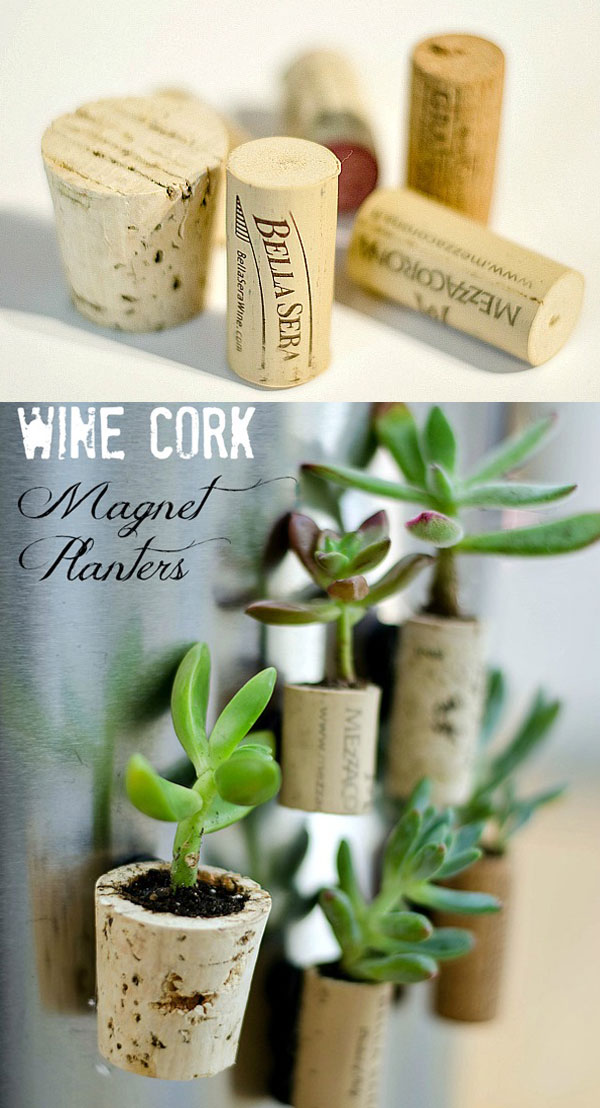 See the full Instructions: itallstartedwithpaint.com
#22. Turn a wood cutting board into a kitchen-styled holder for your ipad: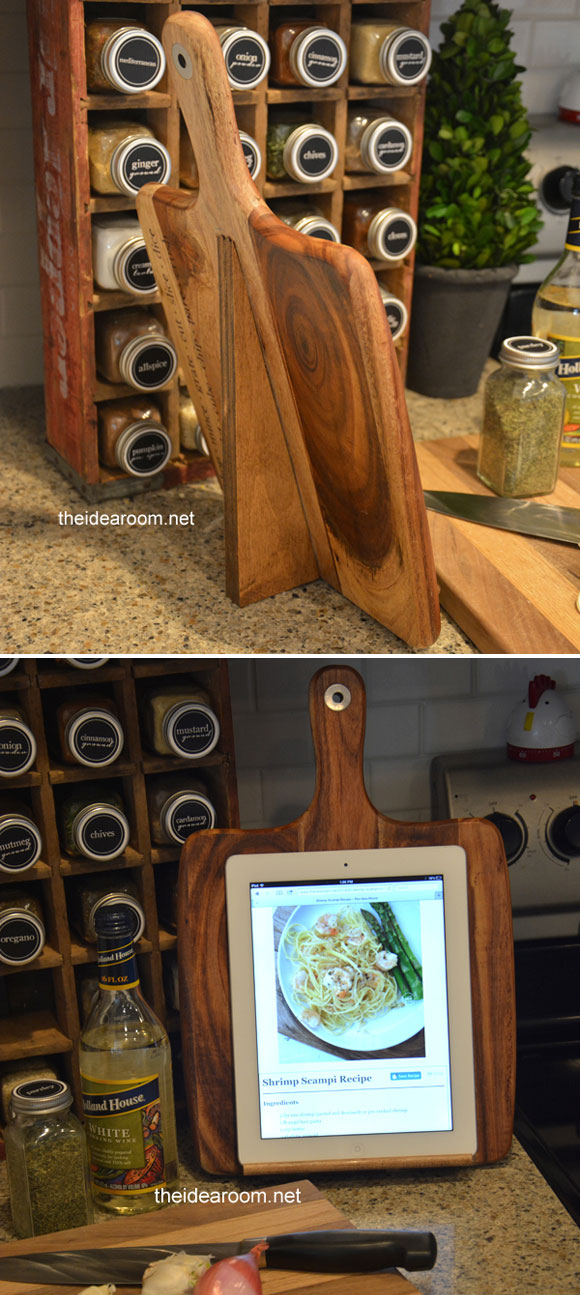 Visit The Idea Room for the Guide.
#23. 3D Christmas Tree Wall Hanging:
Template and Full Tutorial at: annsentitledlife.com
#24. Snowman utensils holder: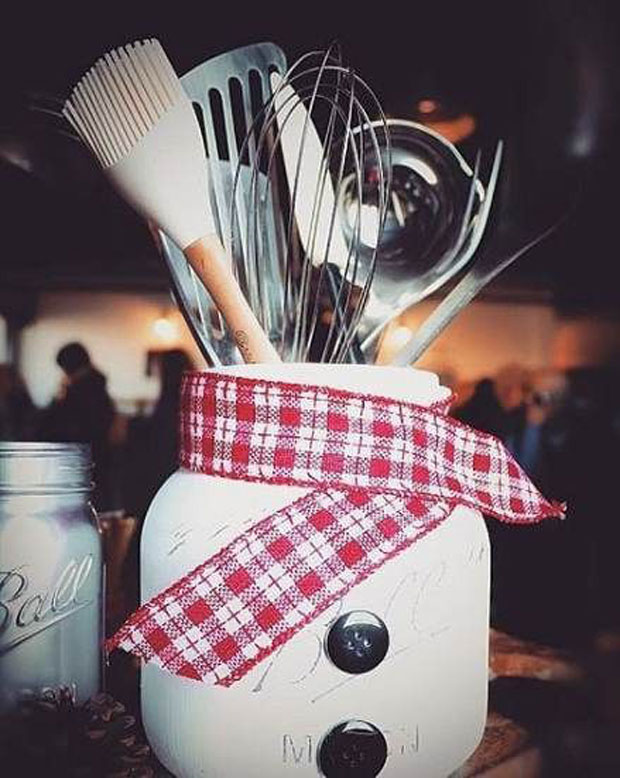 #25. DIY a money topiary with a styrofoam ball and pins:
See the full Tutorial here: sugarbeecrafts.com
#26. Mini hat ornaments handmade with cutted paper tube and yarn:
Cut 3/4″ rounds from a paper tube, wrap them with yarn, pull the tales through, tie together, and cut off the top to make tiny hats that will liven up wintery flower decor.
Check out the full Instructions at: goodknits.com
#27. Hand painted wooden spoons:
Tutorial: bonniechristine.com
Tutorial: cleverlysimple.com
#28. DIY Rudolph Coasters:
What you need:
– Slate tile coasters from Michaels
– White Paint
– Red Paint
– Glue and red glitter
Check out thecardswedrew.com for the detailed TUTORIAL.
#29. DIY chalkboard mug:
Materials you'll need:
– a porcelain mug
– painter's tape
– Pebeo Porcelaine 150 Chalkboard Paint(Don't use regular chalkboard paint. This only works with porcelain paint.)
– a soft bristle paint brush
See the tutorial here: witandwhistle.com
#30. DIY yarn ball pom pom bookmark:
You can get the detailed Guide at: designmom.com
#31. Try this Kleenex box with a surprise inside:
Check out the full Instructions here: redefinedmom.com
#32. Painted Mason Jar Succulent Planter:
Visit The Golden Sycamore you can find Tutorial.
#33. Homemade Hand Soaps: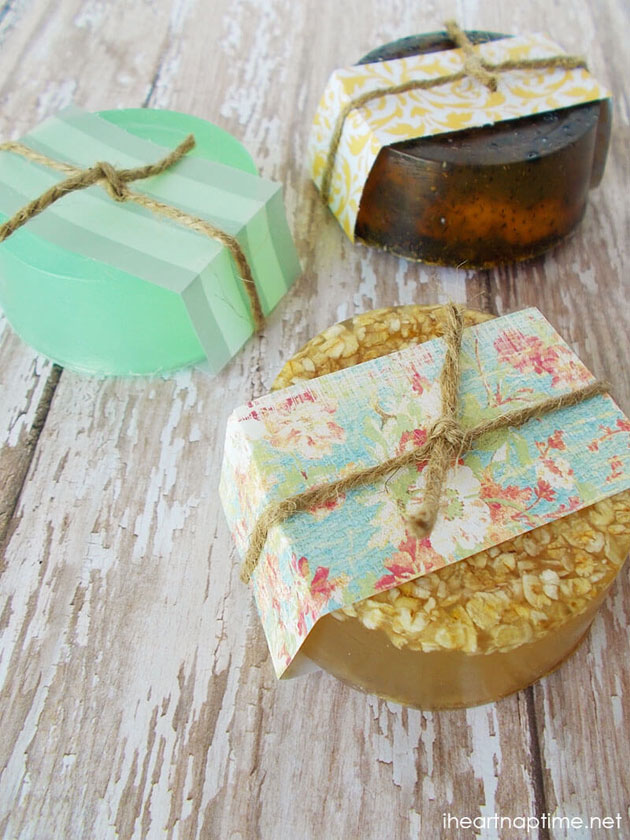 Recipes:
CHAMOMILE HAND SOAP
– 1/4 tsp chamomile tea leaves
HONEY-OATMEAL HAND SOAP
– 1 1/2 tsp honey
– 1 pinch ginger
– 2 tsp oatmeal
ALOE VERA HAND SOAP
– 2 tsp aloe vera gel
See the Tutorial at: iheartnaptime.net
#34. Poured Glitter Tin Candles: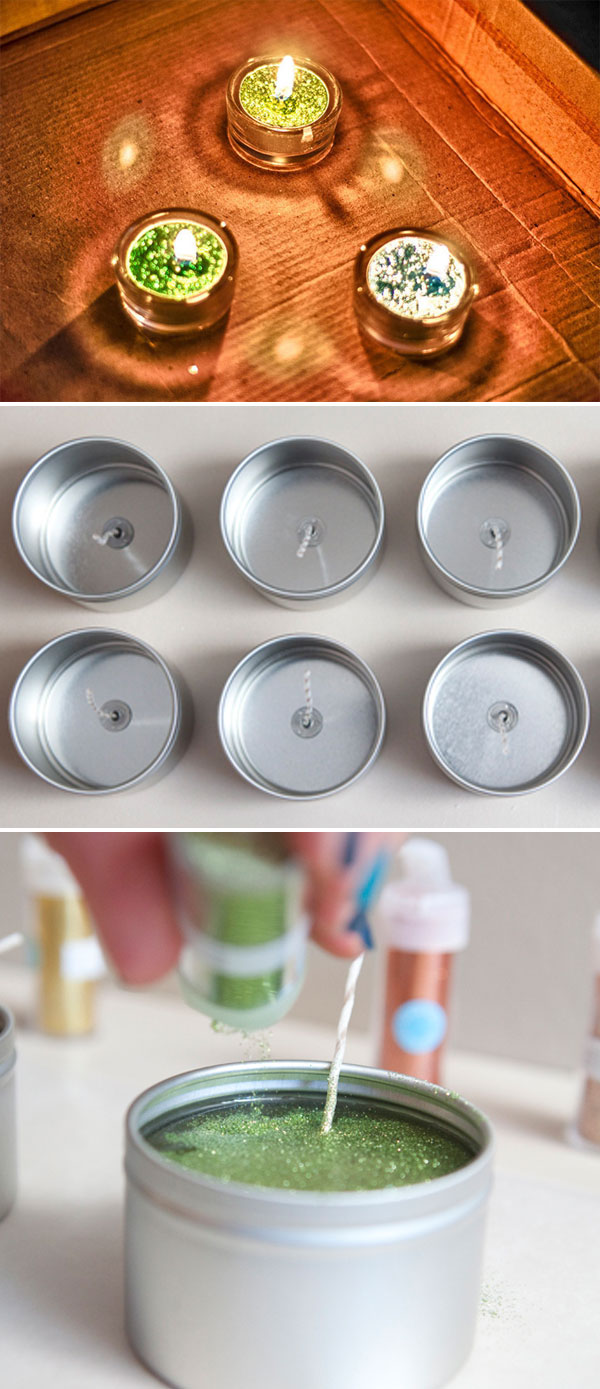 Image via: flickr.com Tutorial: somethingturquoise.com