When talking about balcony, or searching for topics related to balcony, most of the time you can only get ideas about balcony decor. But if the balcony is your favorite place to sit, relax and enjoy in the summer time, then you should consider some practical features to make your balcony time more fun. Summer long evenings and nice weather, and below interesting projects we found will help those who do not have a big backyard or who live in apartments and town homes in very urban areas to enjoy the COOL outdoors.
1. If Your Balcony, Patio or Roof Terrace Does Not Have a Lot of Space to Place a Outdoor Bar, You Can Install One Attached to The Railing:
Required Tools:
Wood Saw
Drill
Drill bits
Sandpaper
How to do (ABOVE PROJECT):
First, you need to gather a few pieces of wood and then screw them together to form a counter with a lip.
Next, polish and paint it and since it is used outdoors, it needs to add a clear coat top coat to make it is weather proof.
Finally, the key step is making L angle brackets to hook the bar onto the railing.
Check out the above project Tutorial(1) at:   hometalk.com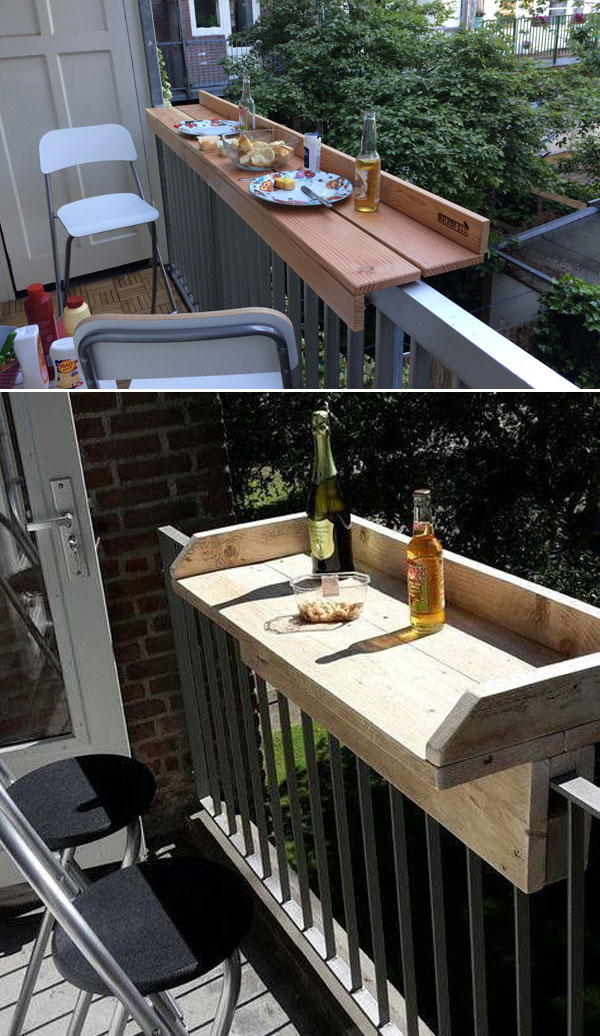 Check out above project Tutorial:  instructables.com
The following project, without the use of
Any Metal Brackets

, is cleverly implemented using the wood frame structure.
2. Build a
Strawberry

Tower By Joining Four Slabs of cedar with Holes Drilled Supported on a Wood Base:
When you rest on the balcony after busy work, you can observe the growth of strawberries at close range. This will be fun!  Image via: soupaddict.com
HOW TO BUILD:
Make sure to get the entire root ball inside the cedar tower. Then continue to add soil to the top of the tower so it falls down and fills up the tower to the bottom of the next drilled hole.
CHECK OUT THE FULL TUTORIAL for Strawberry Tower:  Chasingmyfreedom.com
3. A swimming pool is a big fun way to beat the summer heat. And it's not difficult to assemble a mini pool on the balcony with cheap wood pallets: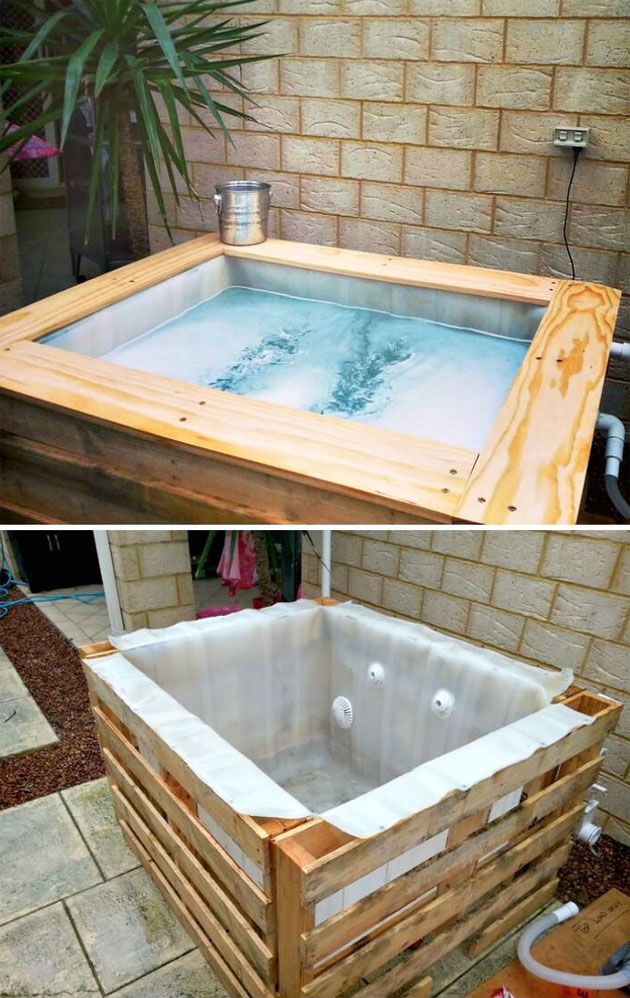 Here 4 beefy wooden pallets have been put together to make a perfect square boundary of the swimming pool and next to the interior of this swimming pool has been covered with a waterproof fabric!
Tutorial can be found at:  instructables.com
4. Although the balcony space is not enough big, it still can't stop people from enjoying the fun of barbecue by installing a railing grill: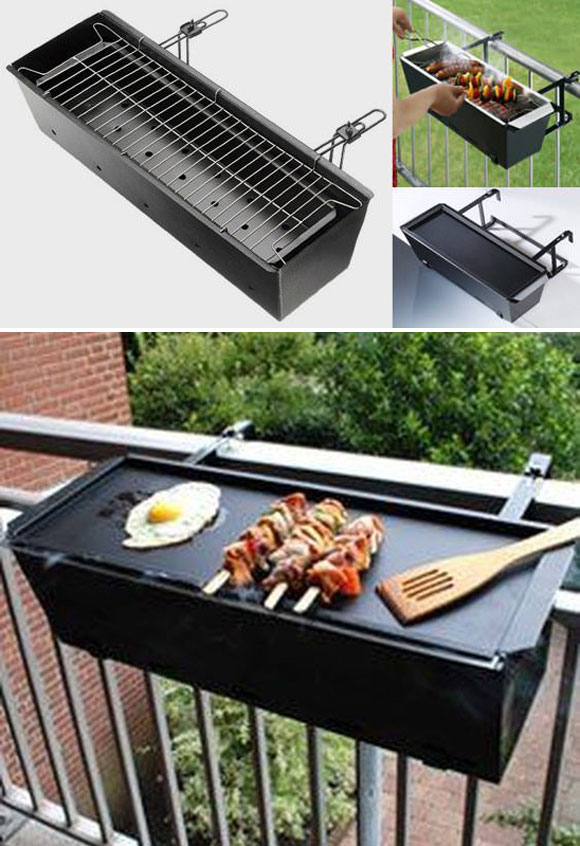 5. The pallet furniture is great diy project. If you want to place a daybed on your balcony for relaxing and can be removed at any time, then the pallet is the best: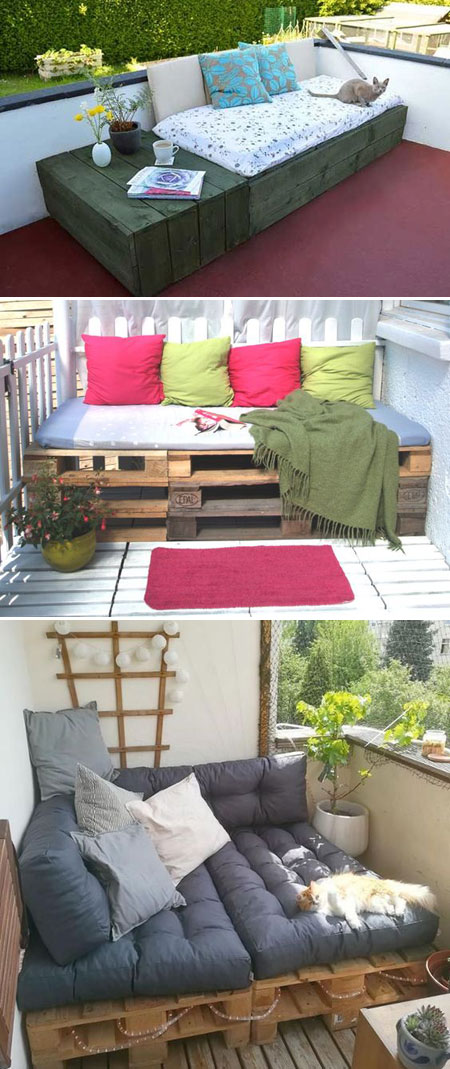 6. A dining table connects indoors and outdoors via a roof window, which provides extra relaxing space for summer nights: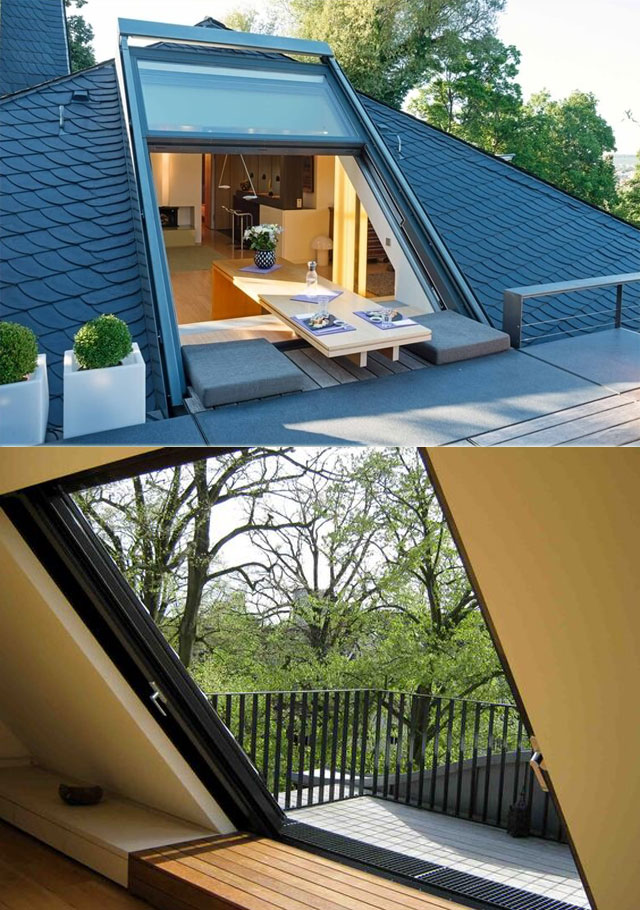 7. Hang a cozy hammock. When it comes to summer napping, what could be better than snoozing in a hammock?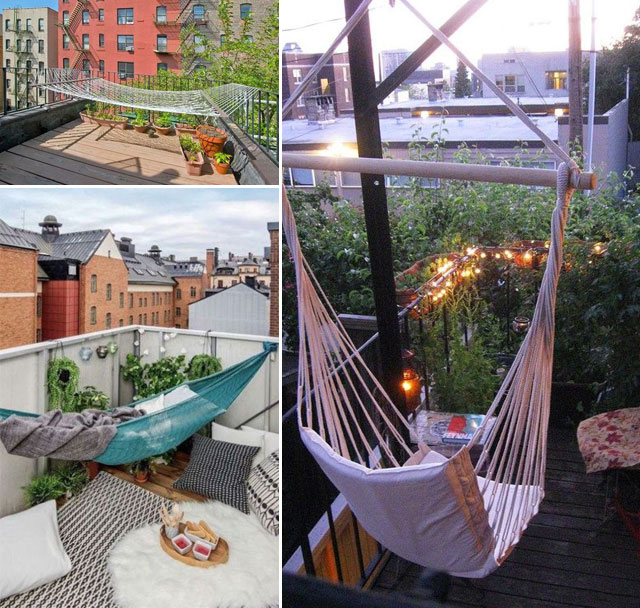 8. Privacy is often a problem that is difficult to avoid in a small space such as a balcony. The solution is through planting tall lemon grass in the tall wooden planters for the extra privacy: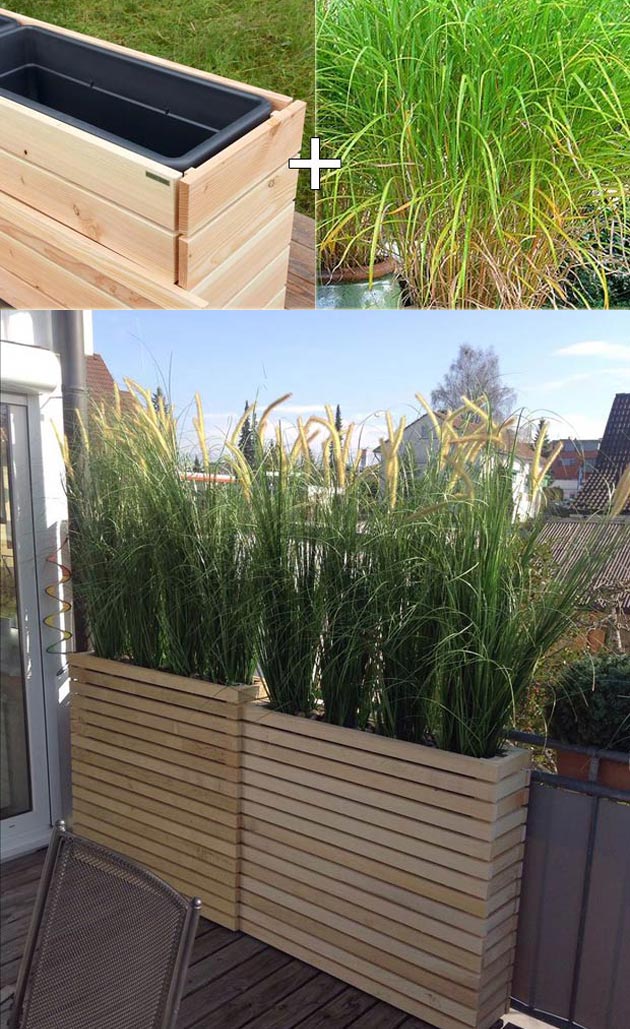 Image via:  lazytries.com
9. Create a fold out table or fold-down bar to get more fun balcony time: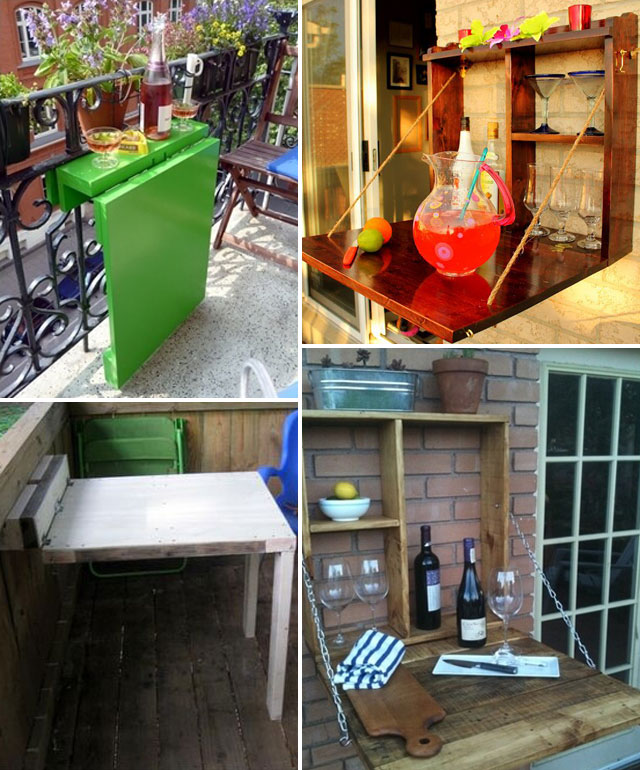 If you need something smaller and simpler to make, take a look at this pallet bar. It has a simple design and a fold-down door that doubles as a prep area when you're mixing cocktails.






Check out Tutorial for fold-down bar:  turtlesandtails.blogspot.com
10. Add life and fun to your balcony by creating these delightful container water garden ponds with fountain:
The plants used for this project are dwarf umbrella palm, iris, water forget me not, horsetail, hyacinth, lily, and variegated sweet flag.