When you had a difficult day at work, or the world around you feels unsettled, immerse your body in a relaxing hot tub, and all your problems will fade away. You no longer need a spa or a vacation to unwind and decompress after a physically and emotionally draining day. Find the hot tub that fits your lifestyle and make it part of your daily routine. An in-home private spa experience will noticeably soothe your muscles and provide several essential health benefits. Explore the worry-free warm water system that will help you to prepare for anything that life throws your way. Whether you want a hot tub to create a peaceful sanctuary or to enjoy a wild unforgettable pool party, you will find the one you love in our gallery. Let your imagination free, and visualize various outdoor hot tubs retreat experiences.
#1. A huge barrel-shaped hot tub with a wooden side table and sitting place, perfect for an intimate wine degustation for two.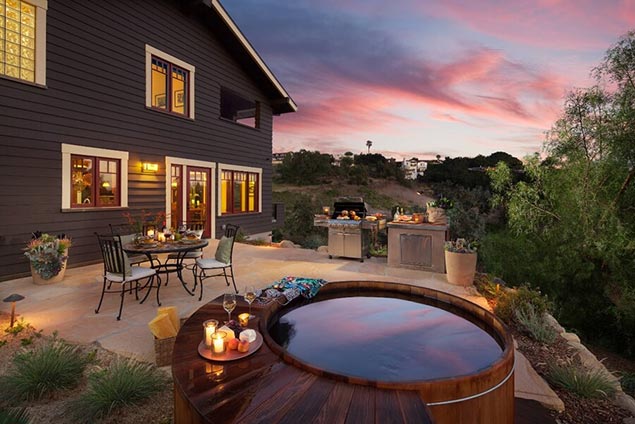 #2. A natural irregular-shaped carved out stone hot tub as if created by Mother Nature herself.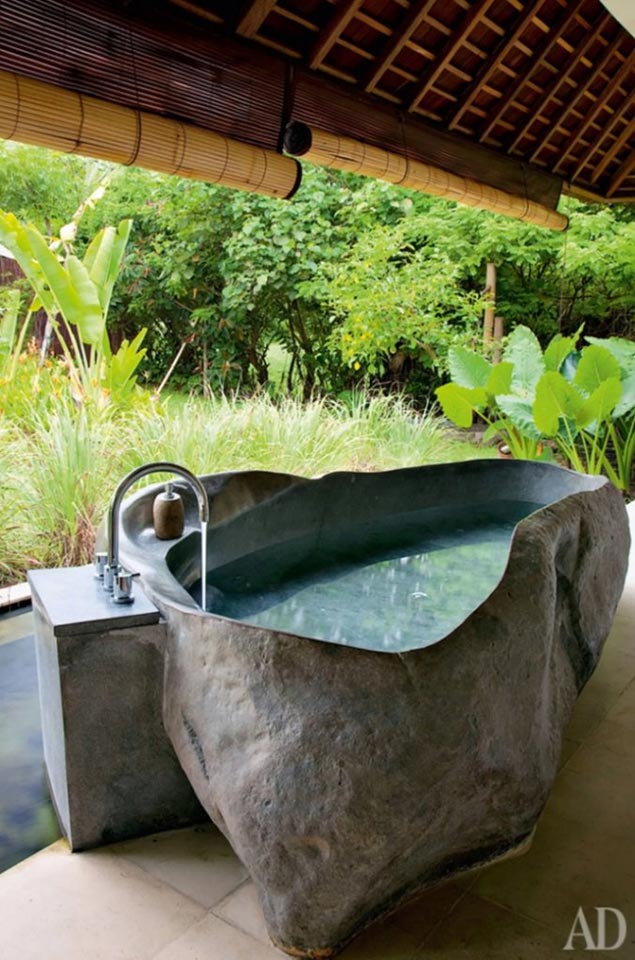 #3. A camouflaged hot tub with a lid disguised as a well. Shhh..No one will ever have to find out!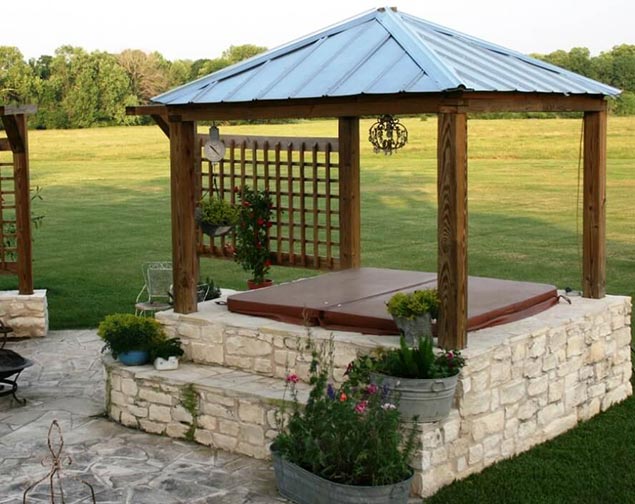 #4. An elegant hot tub on a wooden covered porch with adjustable screen doors for extra privacy.
#5. A wooden hot tub with decorative gravel at the top (perfect for placing glasses on), a surrounding wooden bench, and a waterfall at the side.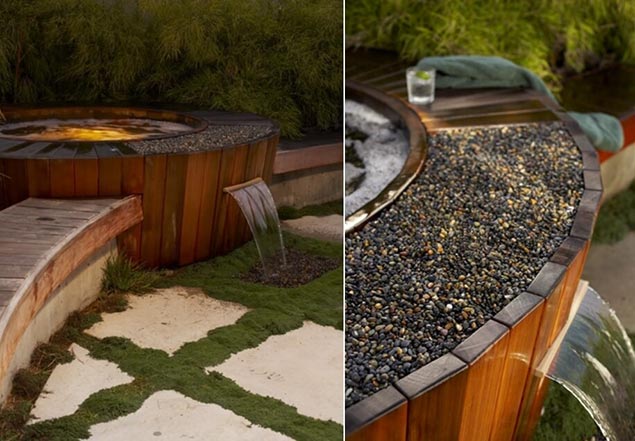 #6. Oh-la-la! A magnificent hot tub with a trendy bar on the side and four bar stools to enjoy a wild party with friends.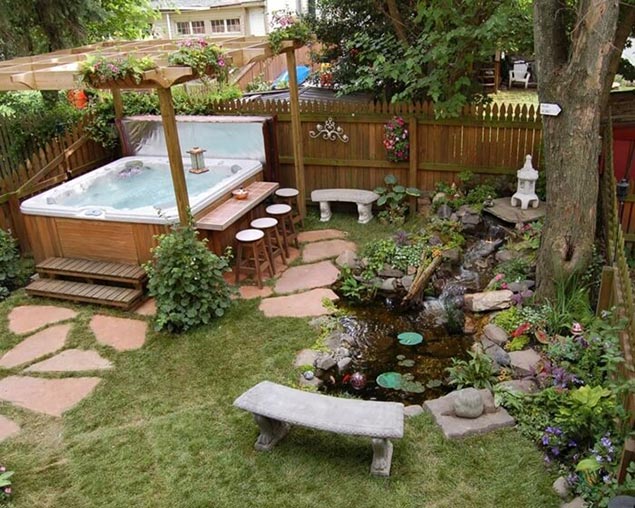 #7. A stone hot tub with a movable wooden deck that can be used as a lid to secure the tub from various weather conditions.
#8. A stunning hot tub surrounded by a dark wooden incorporated bench that is ideal for a sun-tanning experience.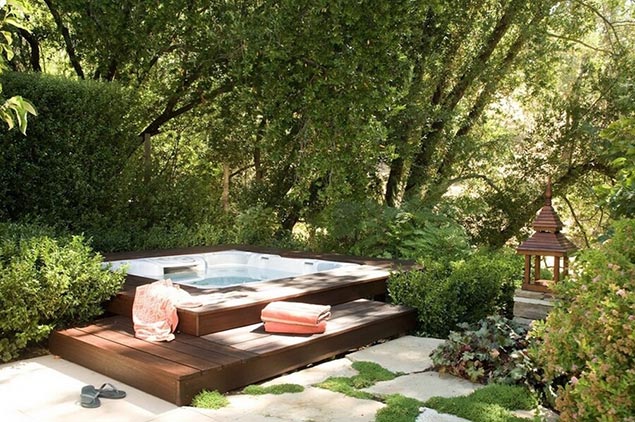 #9. A square-shaped Jacuzzi under a white pergola overlooking the magnificent forest view in the distance and flower beds around it.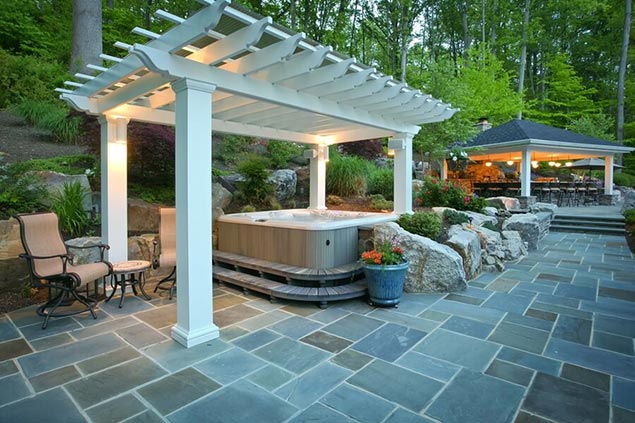 #10. A rustic hot tub, with romantic lanterns hanging on a surrounding stone wall, and a beautiful wooden pergola that keeps you hidden from weather conditions and curious eyes.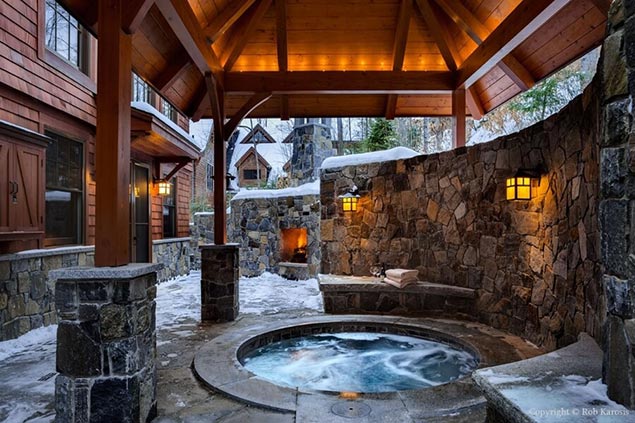 #11. A trendy and intimate stone hot tub surrounded by a privacy barrier and the incorporated spiral steps.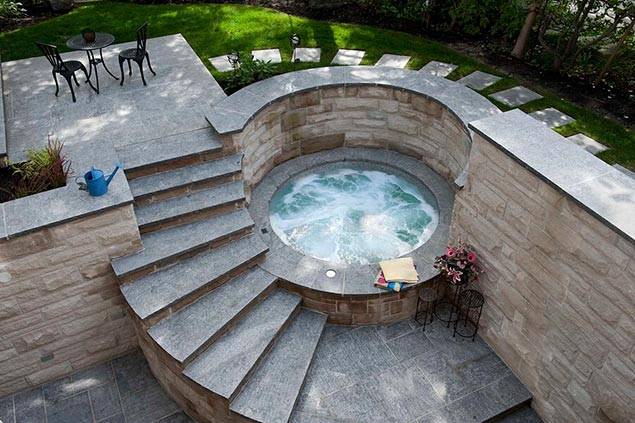 #12. Deep and luxurious Japanese-style hot tub crafted from the finest wood and concealed by a screened porch with glass doors.