When hot days arrive, evenings are a great time to spend in your patio or yard. If you want to entertain friends or hold a family party in the yard or simple relax with a good book in a summer night, then you need to have proper outdoor lighting. Want your patio or yard to be magical with lights as the evening falls then that doesn't mean you have to inverst a lot on the outdoor lighting. You can buy some simple materials such as incandescent lights or solar lights, plus your creative ideas to DIY your outdoor lighting. Cool! right? Come and enjoy the these best ideas to add DIY lighting to your summer night.
1. Use rusty chains to hang the spring mattress and then hang some Edison style string lights on it: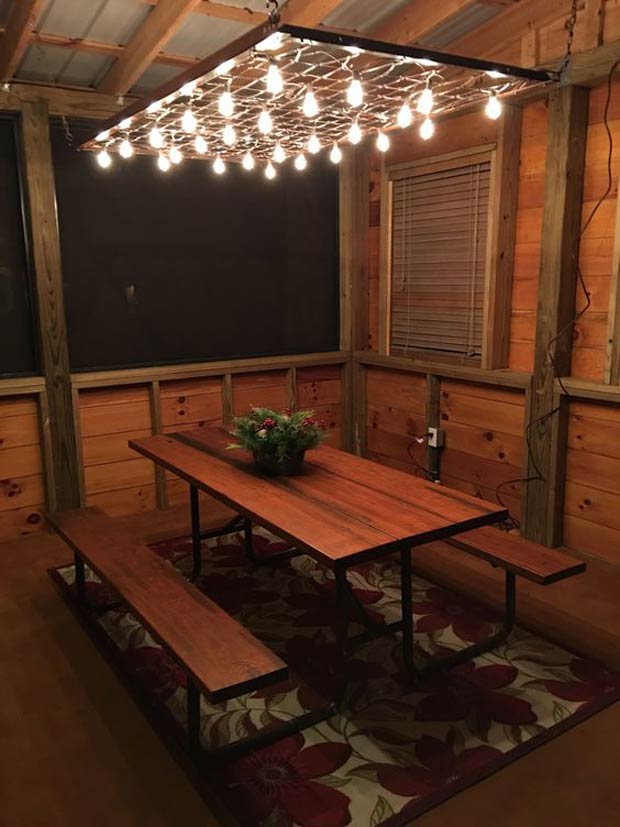 2. LED lights can create cute lighting patterns in your front walkway: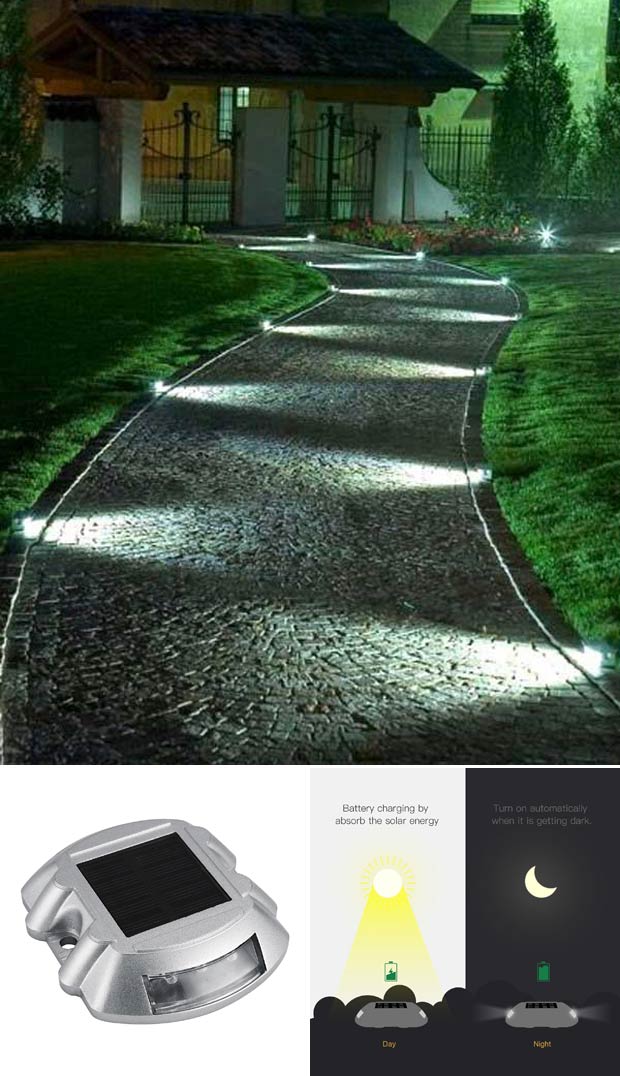 Image source can be found here.
3. Decorate the railing of your balcony or deck with these mason jar lanterns: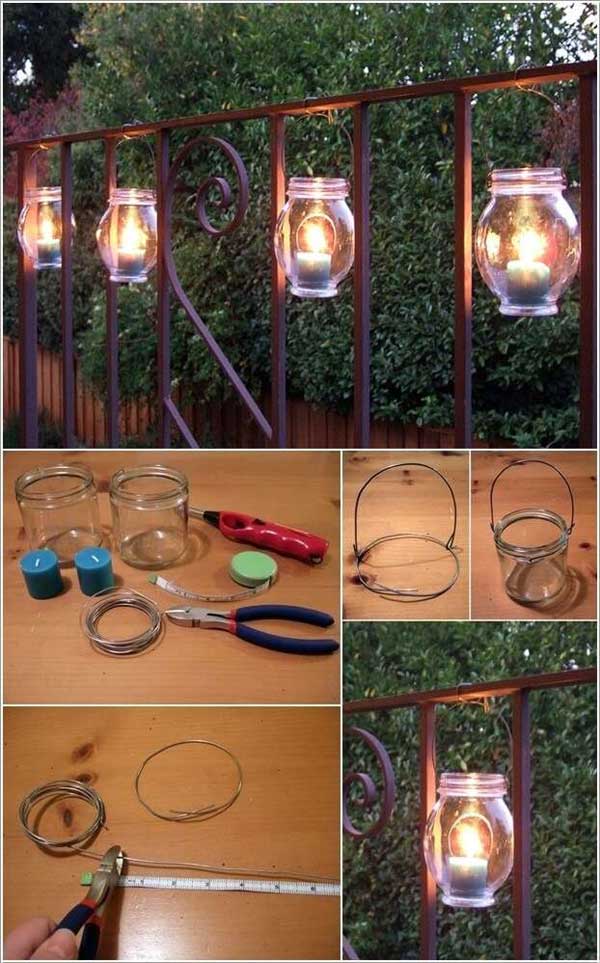 See the step by step instructions here.
4. Glass block lights used to build light base of a pillar or added to seat walls: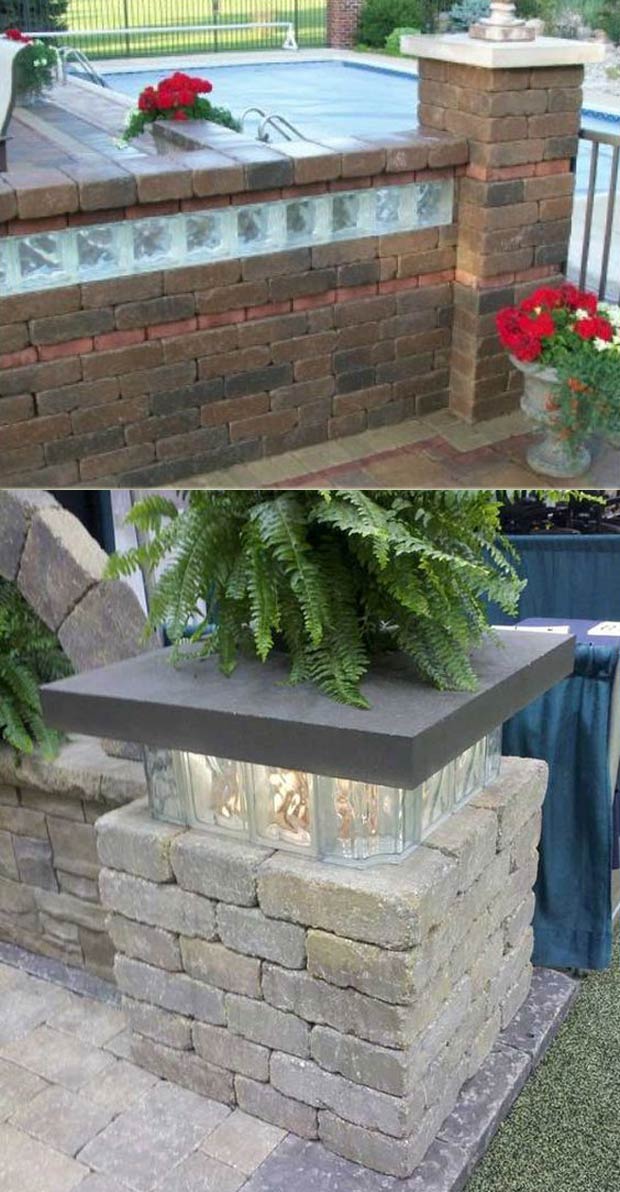 5. Transform a hula hoop into this magical chandelier with decorative ribbon and icicle lights:
The more details about this project visit here.
6. Hanging mason jar lighting are perfect for backyard pergola's night time: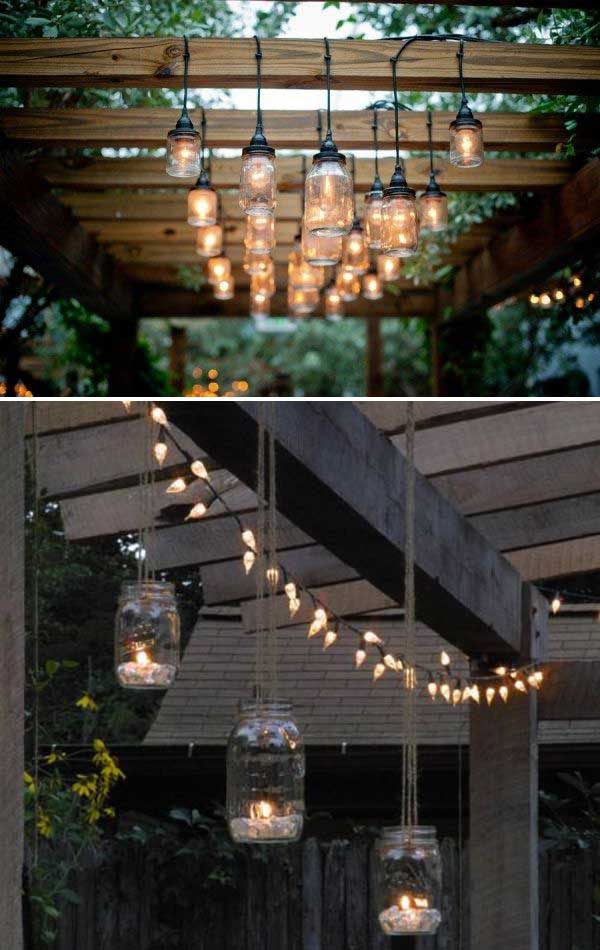 The above image source can be found here.
7. Light up your walkway of front yard with vintage style solar lanterns suspended from shepherd's hooks: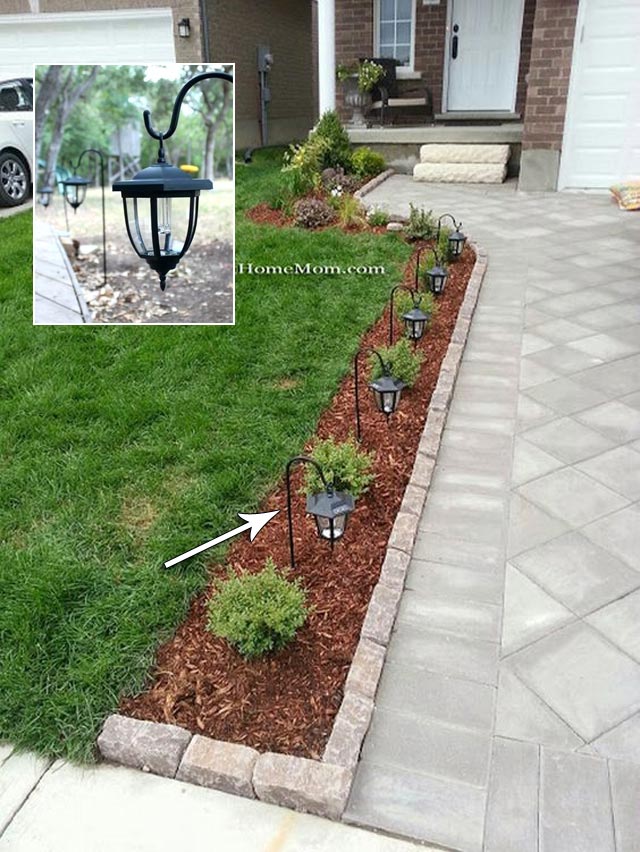 You can buy them from Amazon.
8. The brick fire pit can help you keep warm in the cool summer nights, and also be an interesting outdoor lighting: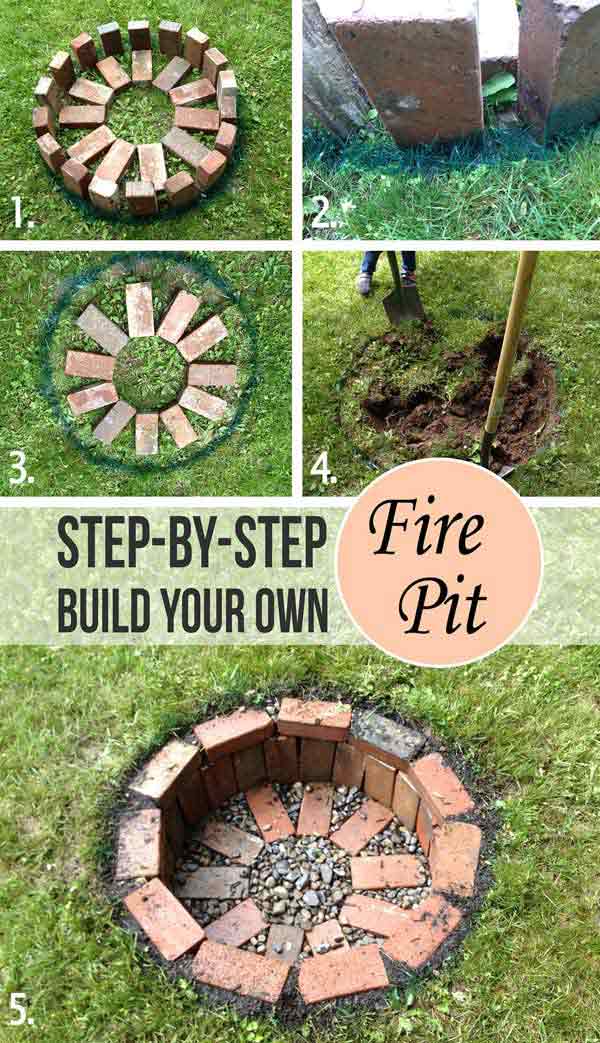 Check out the full tutorial here.
9. Set up rope lights along the path to highlight your front yard landscape: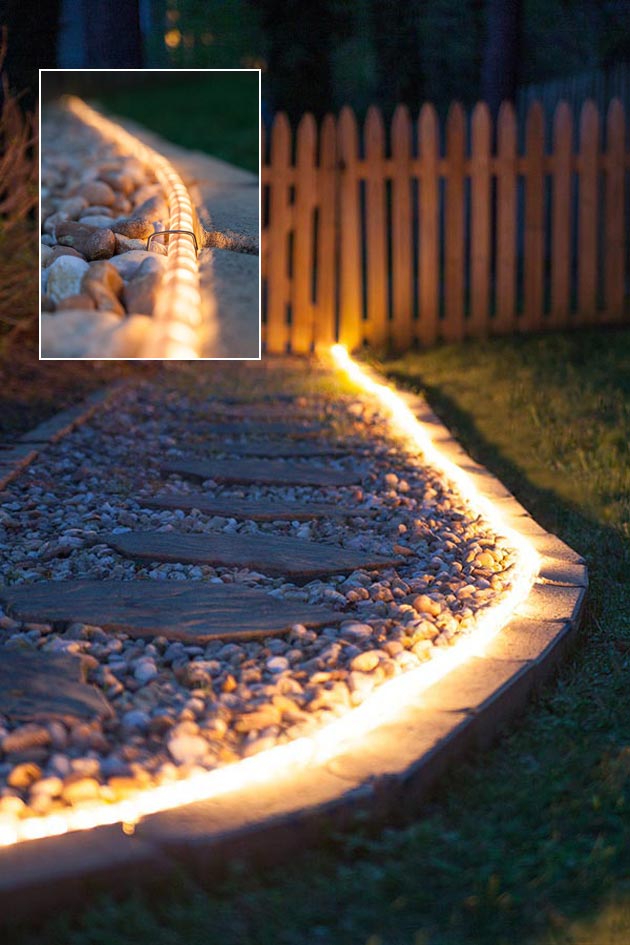 Get the full instructions here.
10. Decorate the garden fence with glass insulators that are lit underneath with a string of solar powered LEDs:
11. Fill metal bucket with water and have floating candles on them. Aren't they absolutely gorgeous?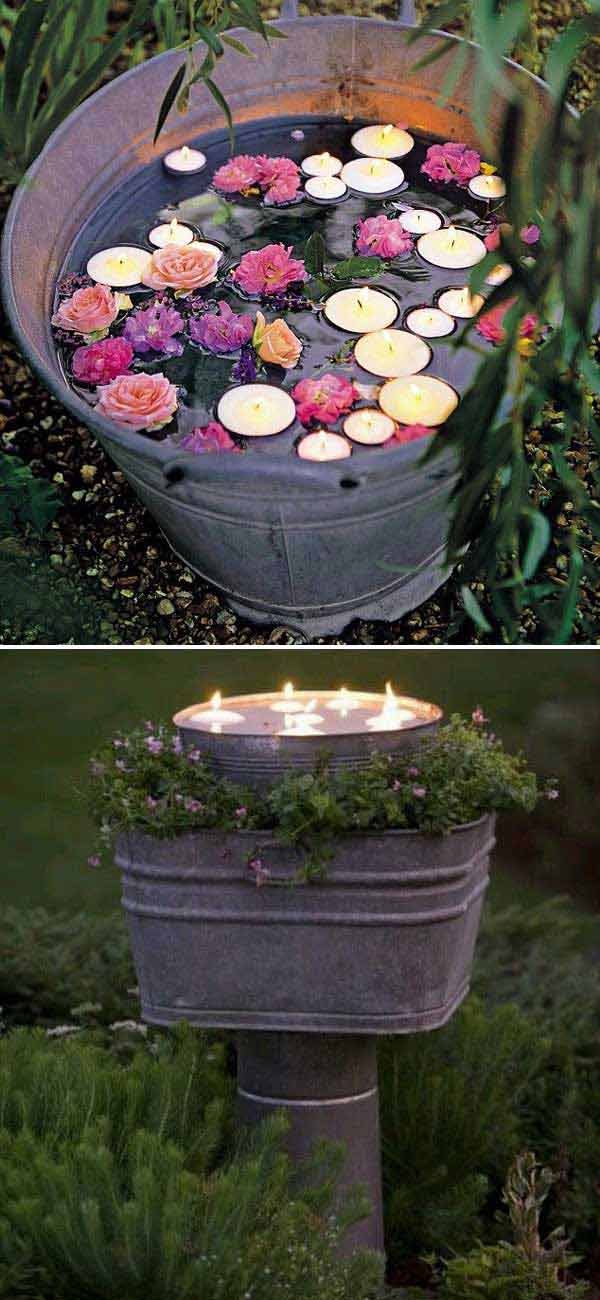 12. Don't throw away those old watering cans, they can be turn into magical lighting for your patio or yard: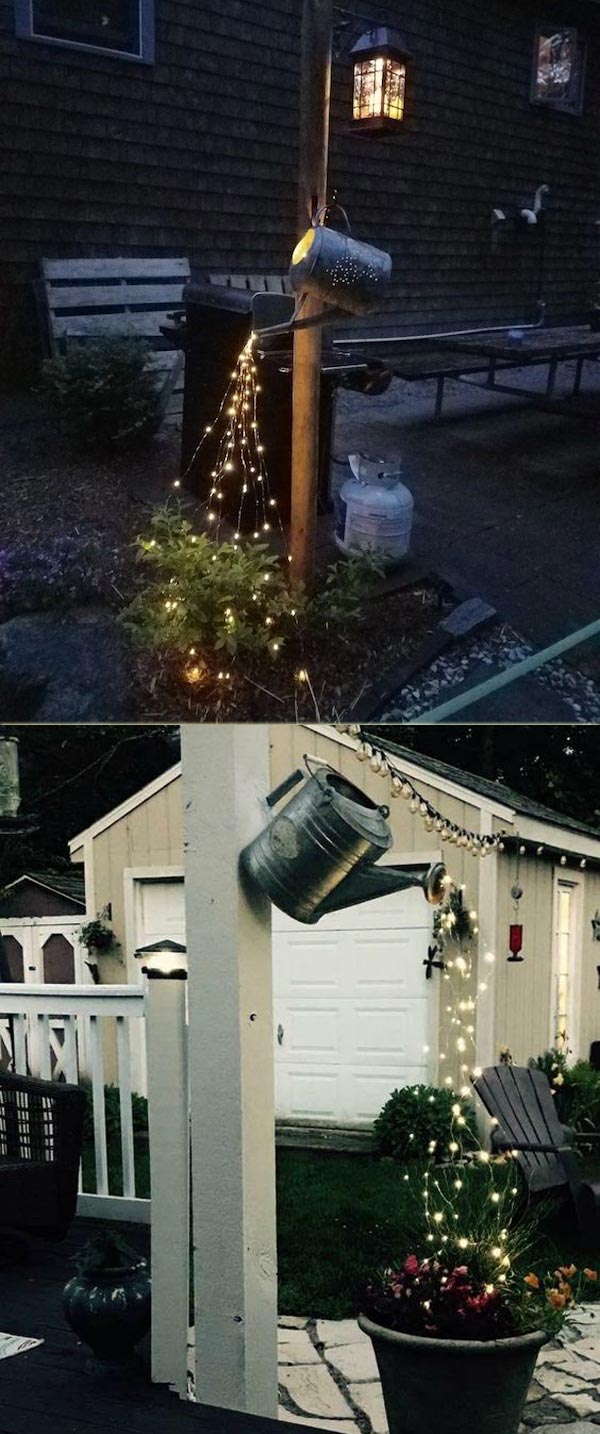 See the full tutorial here.
13. Make these cute outdoor lighting with your leftover bricks and candles:

14. Wind some string lights around the trunks of the trees or pergola posts for a perfect way to light your yard: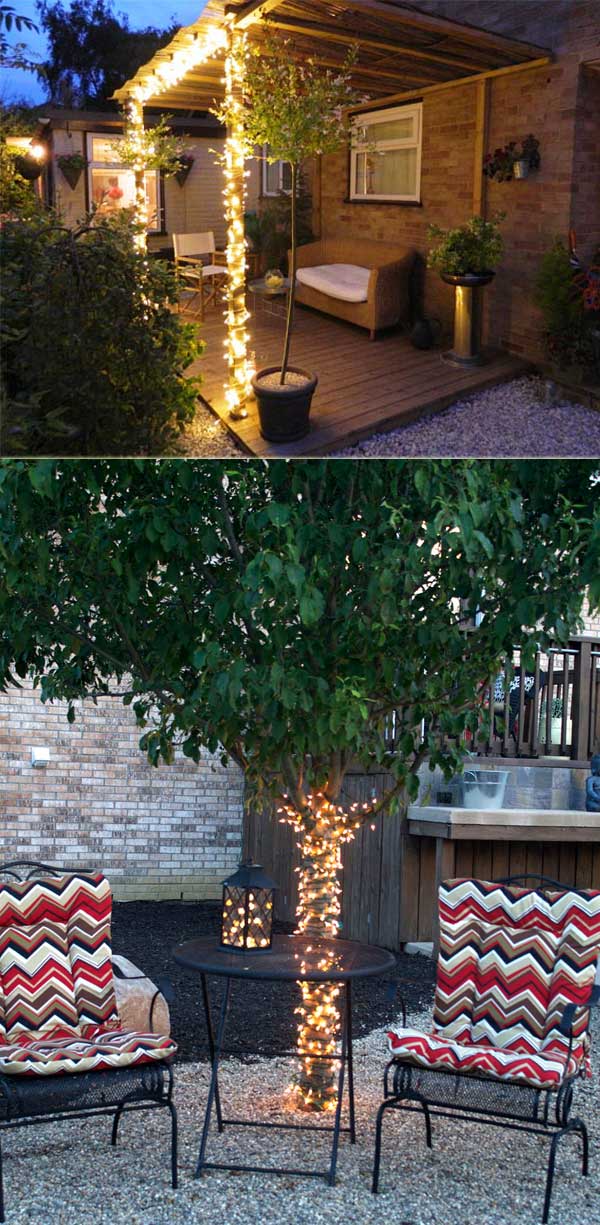 Images can be found at enthusedmonkey.blogspot.com and lauriejoneshome.com.
15. Candles in the lying-down galvanized barrel create a fairy-tale scene:
Image can be found at woohome.com.
16. Make a Tiki torch with a wire basket filled with rocks: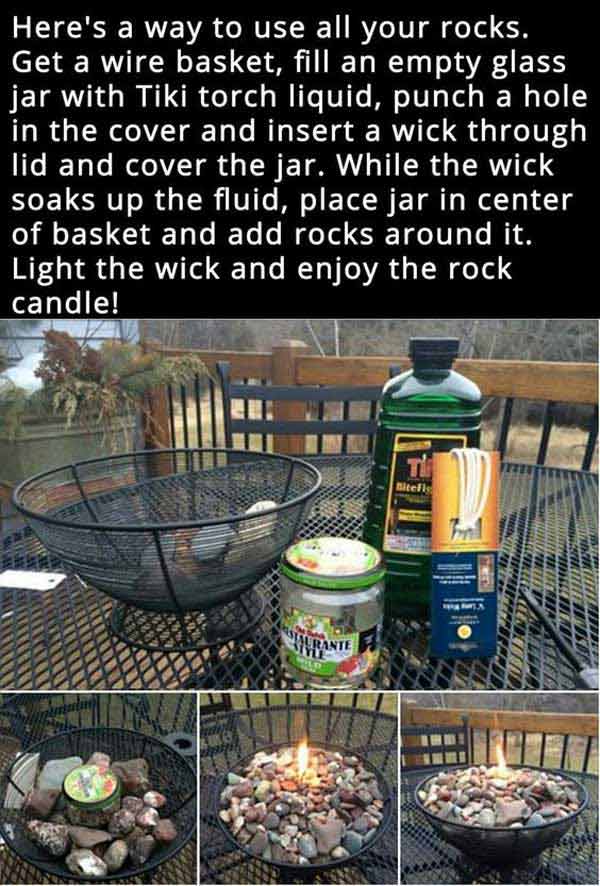 17. Canning jars with tea lights create a sparkling entrance to any outdoor gathering: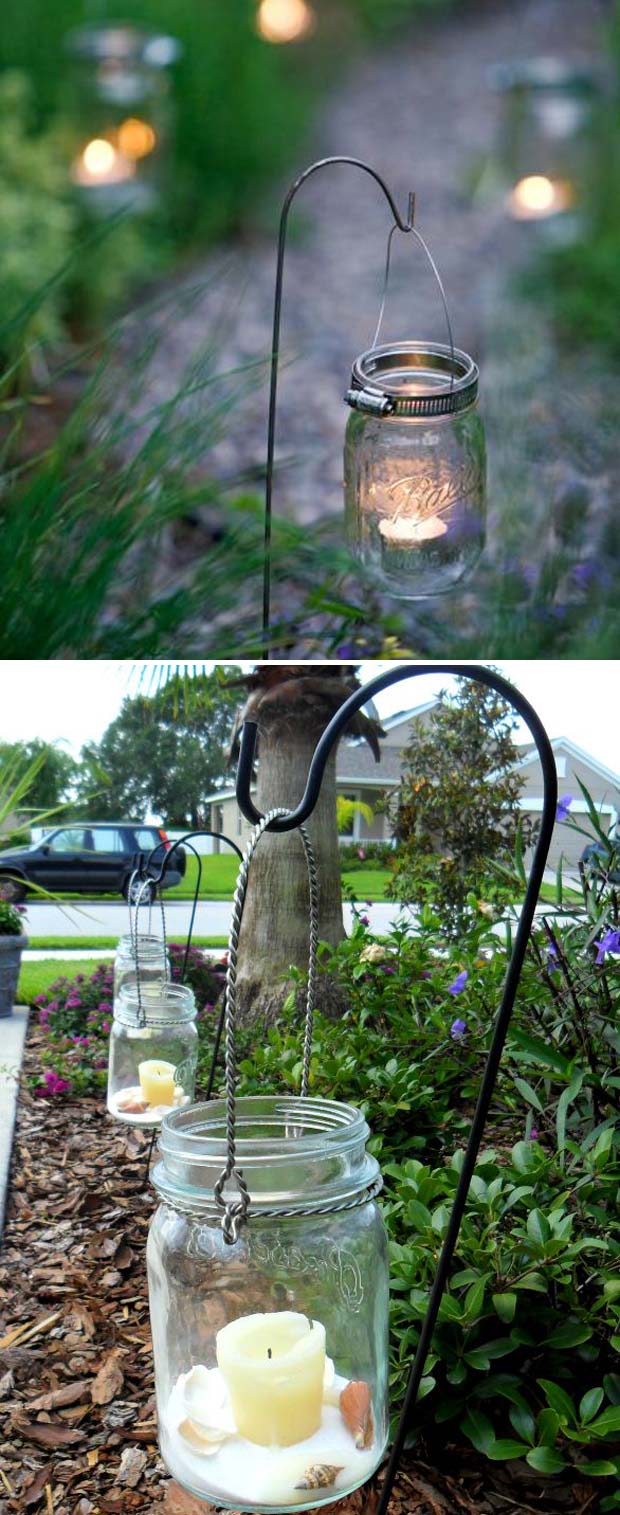 Check out the full instructions here.
18. Reuse some old glass shades and old string lights to make these glowing outdoor orbs to improve your landscapes in summer evenings: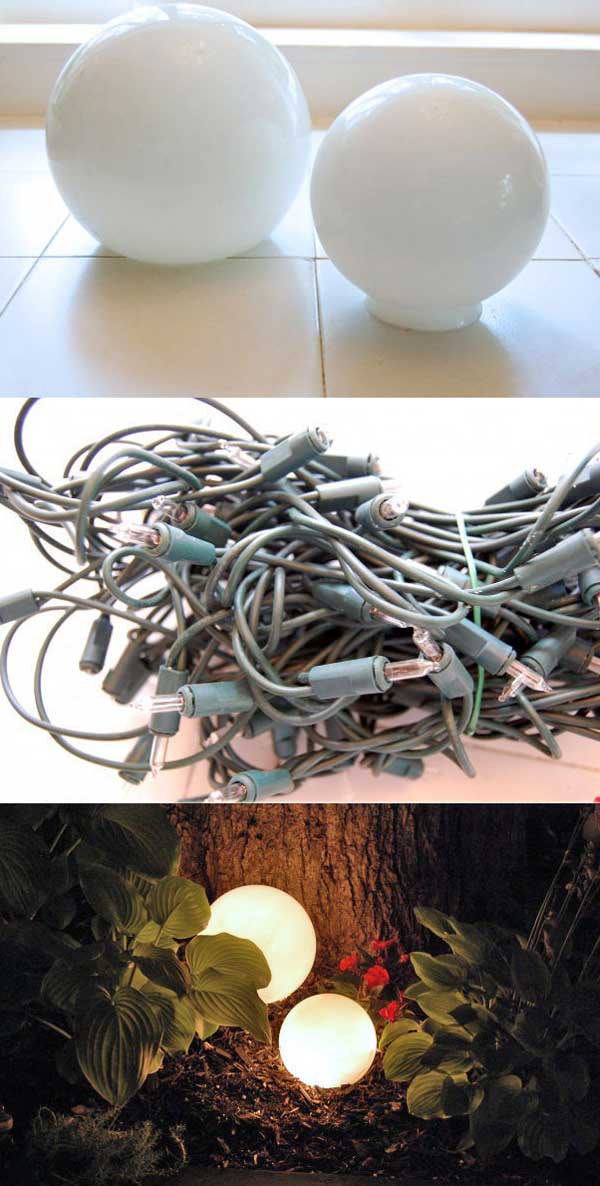 Visit here for the full tutorial.
19. A string of cafe lights and a diy chandelier add a lot of wonderful ambiance to this low-budget pergola: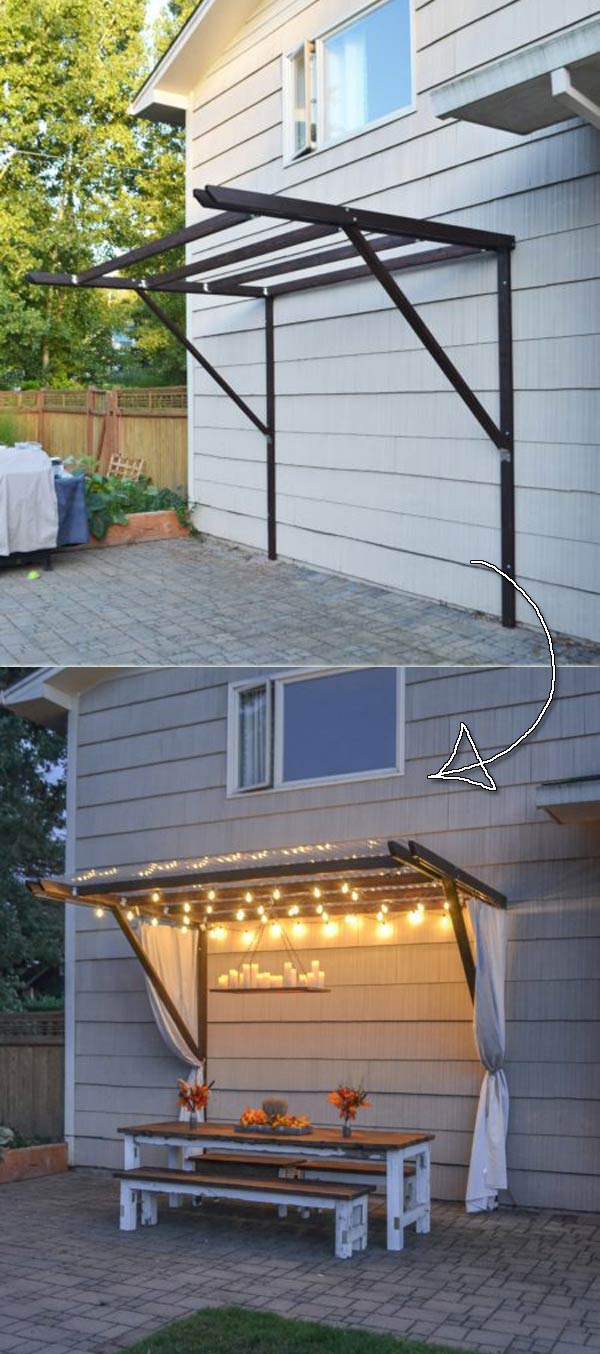 See the full step by step tutorial at thecreatedhome.com.
20. Adding suitable led lights to your garden or yard trees will greatly enhance the night landscape:
21. Install lights under the firepit benches: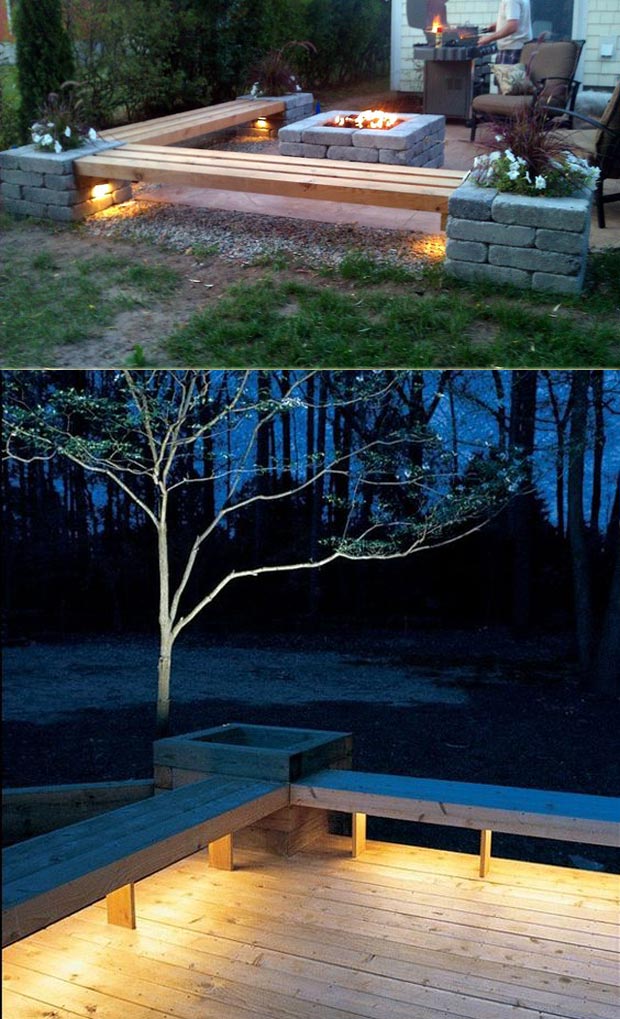 Images can be found here.