Spray painting is a quick and inexpensive way to get a unique look for an old and cheap object, and looks a bit more expensive. One can of spray paint can be a total game changer when it comes to home decor, especially on holiday decor. Spray painting can create a great update to old holiday decorations to adorn your home. Whether an arch created from white branches, a concrete block gift box or a gold magnolia garland, spray paints can be used for a lot of holiday ornaments. If you're interesting in spray painting ideas, then take a look at below Xmas decorations.
#1. Spray Paint The Branches into White Color and Stack Them into an Arch to Dress up Your Front Door: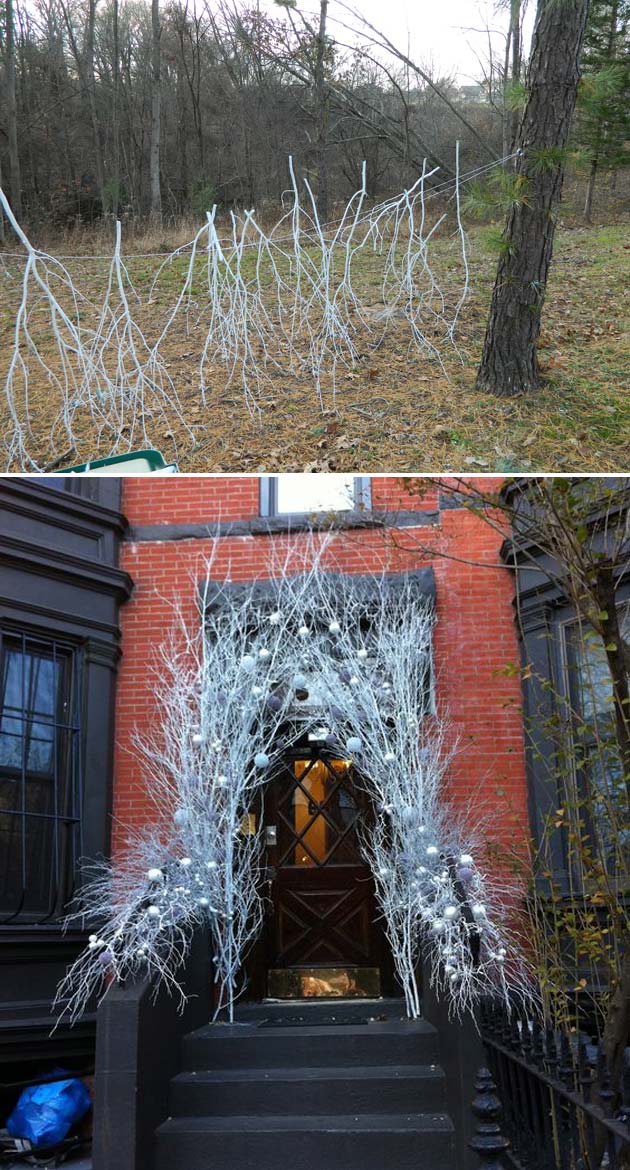 Image Source: containercrazyct
#2. Turn Simple Concrete Blocks Into a Fun Holiday Gift Boxes with Silver Spray Paint: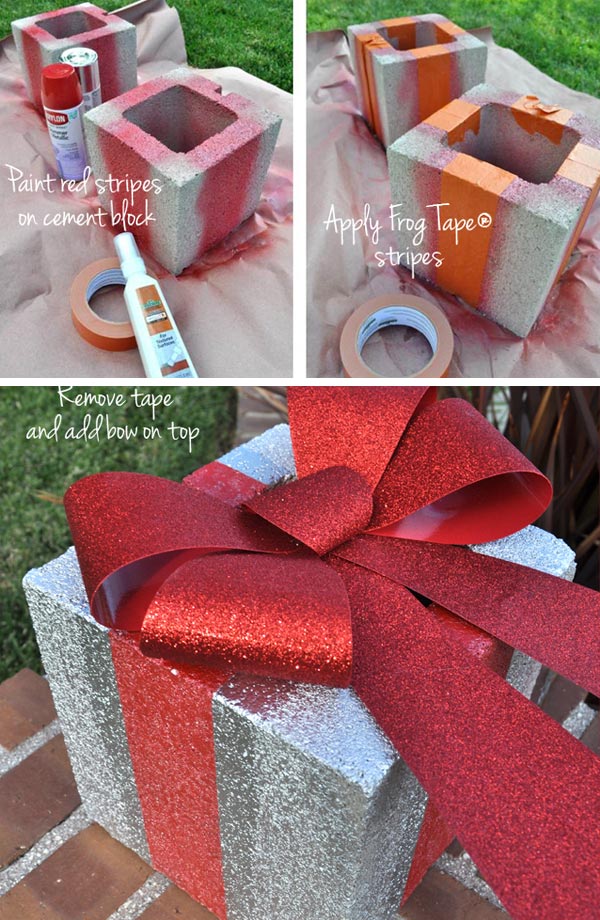 See the full instructions here: club chicacircle
#3. Do White Spray Paint on a Traditional Green Tree After the Trimming Work: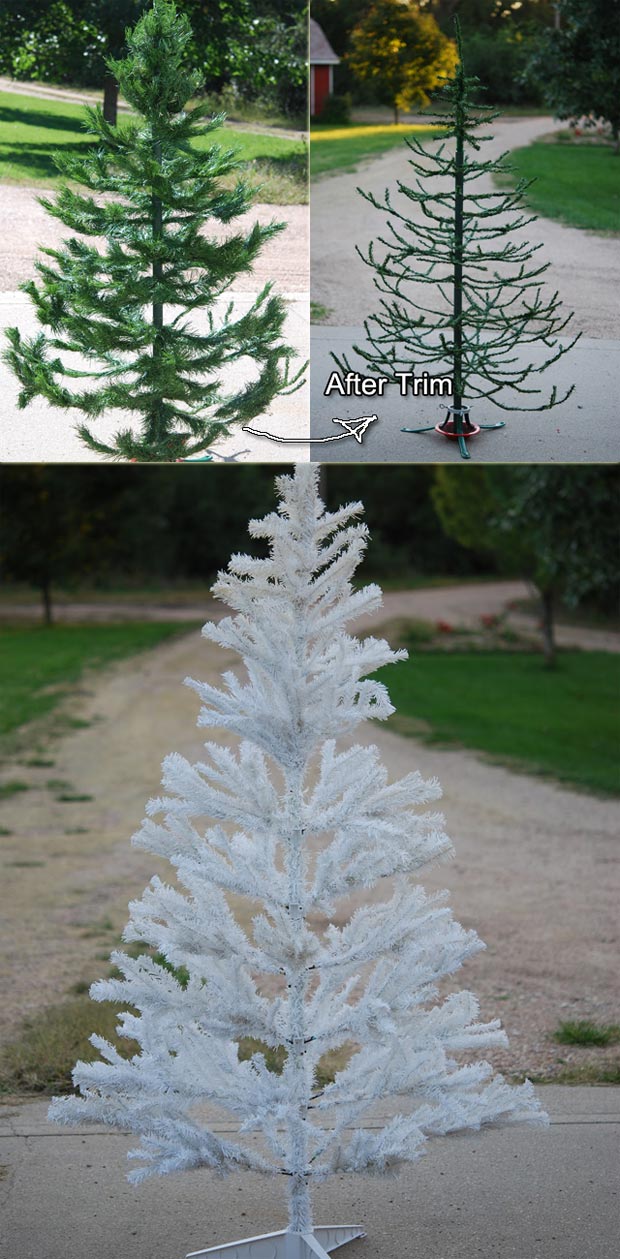 Check out the more details at: jillruth
Image Source: skiptomylou.org
#4. Use Gold Spray Paint to Up the Glam Factor of Everyday Candles: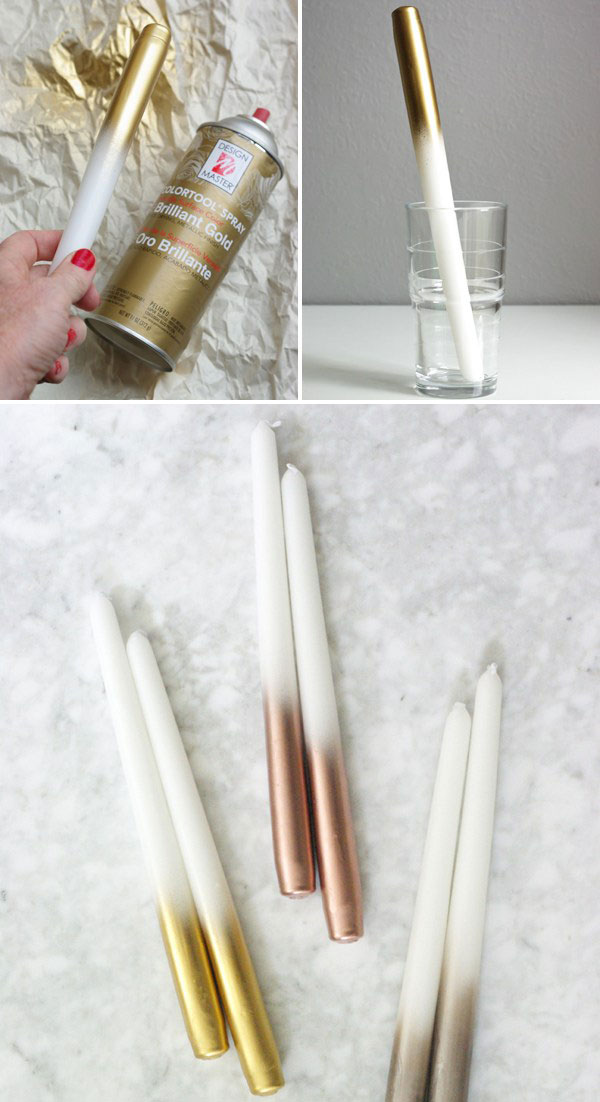 See the tutorial about these metallic dipped candles: oleanderandpalm
#5. Use Silver Spray Paint on These Plastic Planters to Transform Them into Giant Holiday Bells: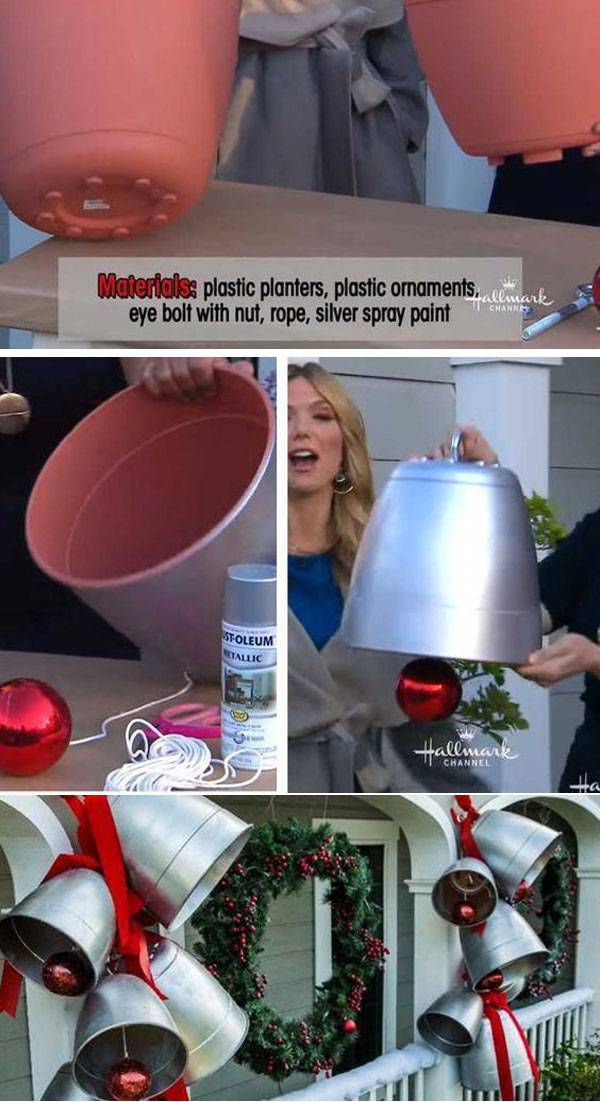 #6. Decorate The Holiday Mantel with a DIY Gold Magnolia Garland Crafted From A Few Magnolia Branches and Can of Gold Spray Paint: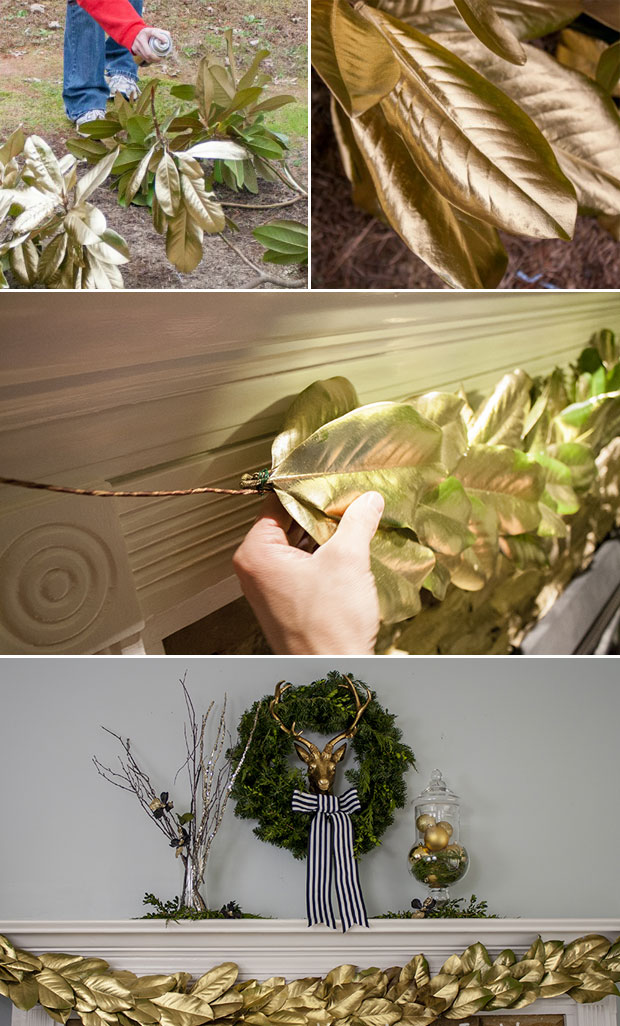 Get the full instructions here: view along the way
#7. Turn Straw Bales Leftover from Fall Decor Into Yard Christmas Ornaments: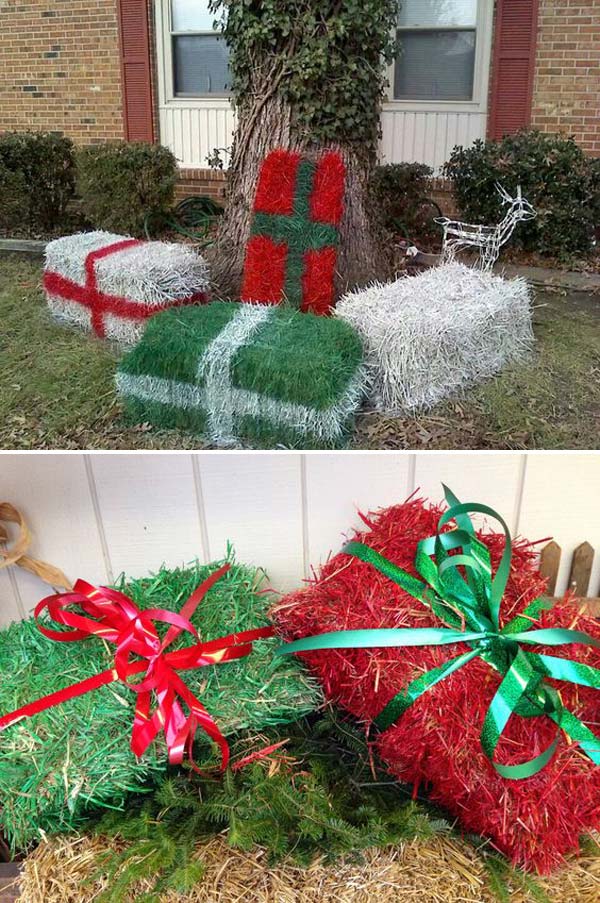 Source Unknown.
#8. Tie Straws All Together to Create the Starburst and Then Spray Paint Then The Colors You Want: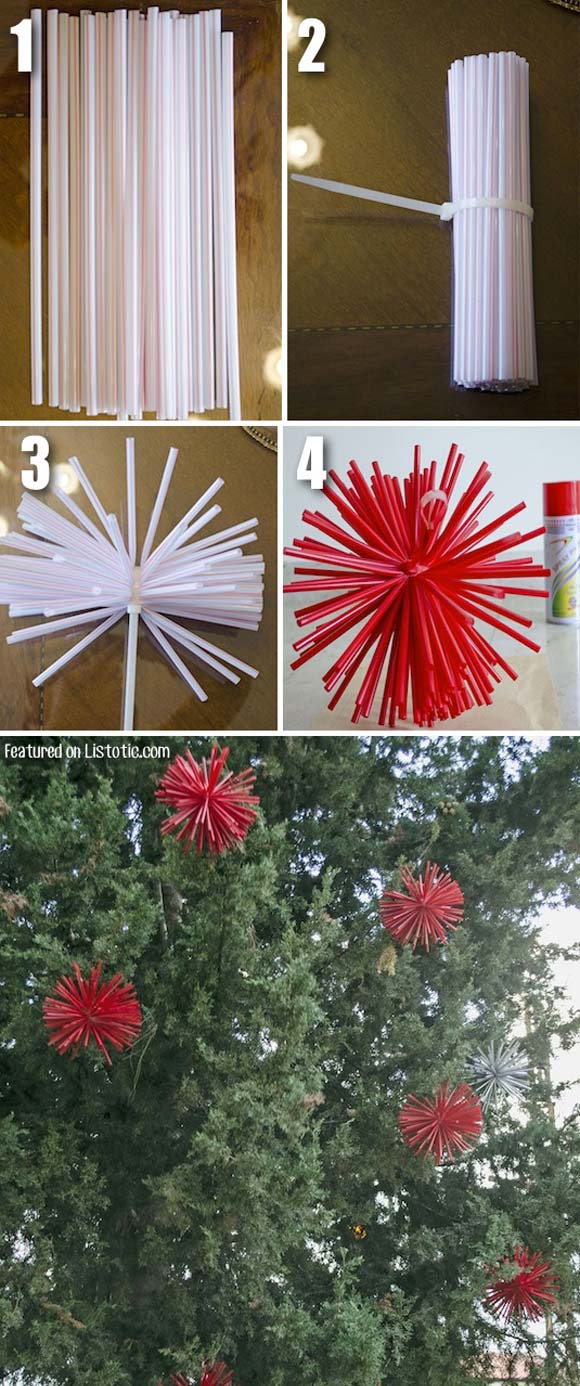 #9. Make Some DIY Metallic Gold and Glitter Pine Cones to Bring a Few More Details to Your Holiday Decor: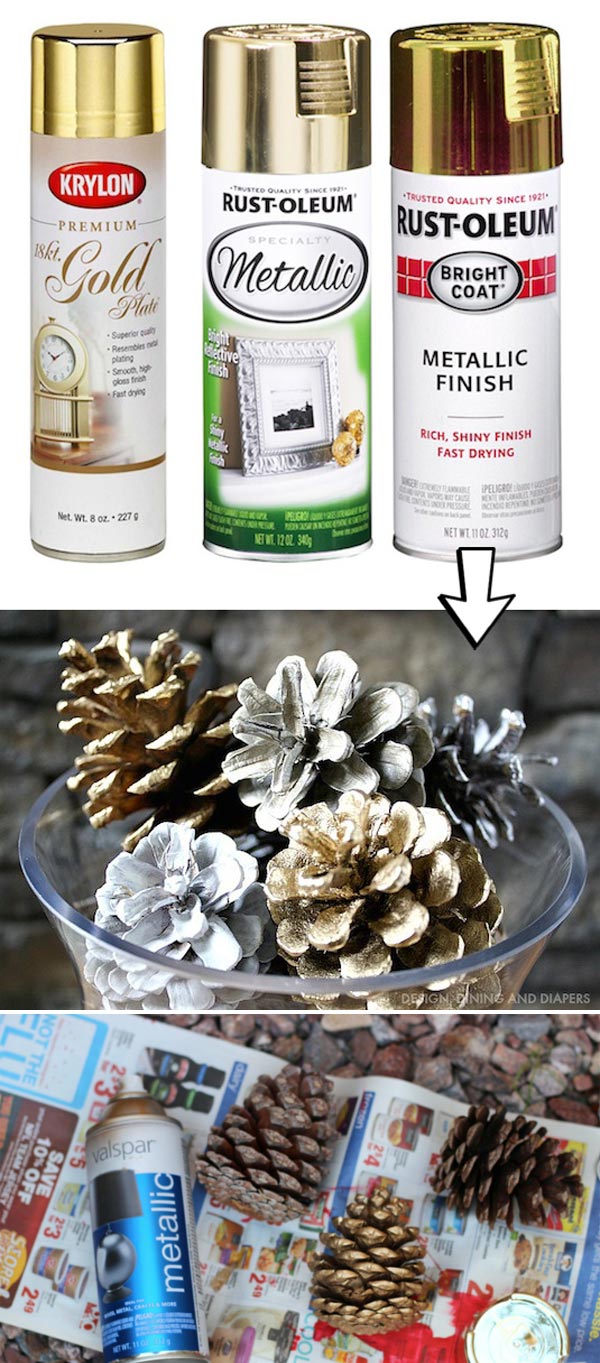 View more details at: ribbon sand glue     Check out the tutorial here: tatertotsandjello
#10. Dress Up Your Fall Pumpkins for Christmas with Cans of Spray Paint:

Get Mirror Effect Spray Paint here: home depot
#11. Spray Paint Pinto Beans and Use Cheap Vase Fillers: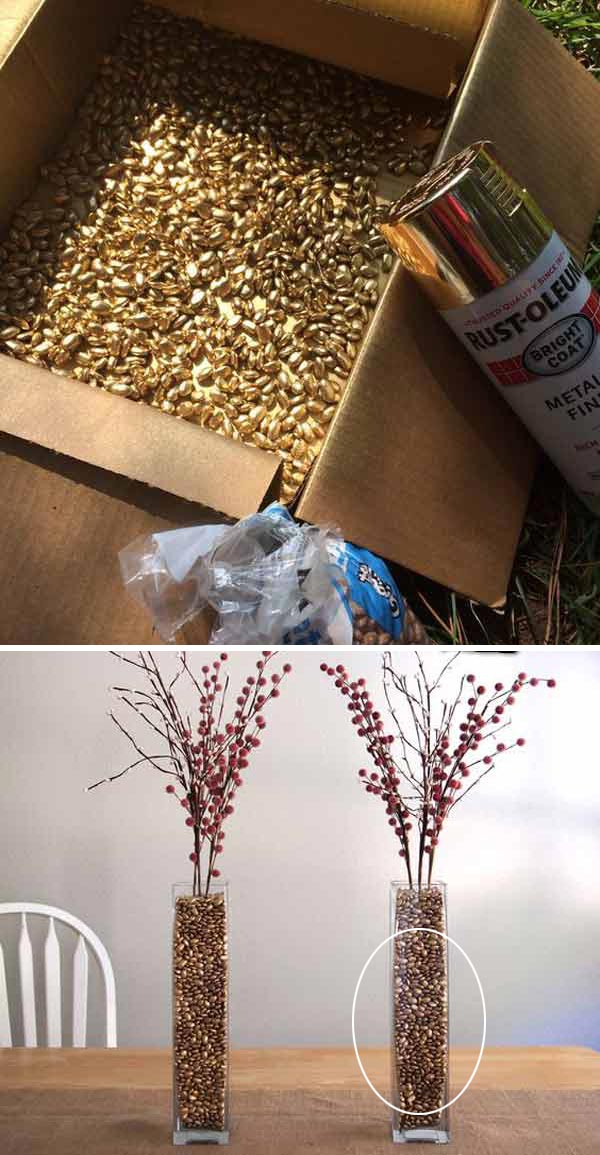 Source: WooHome.com
#12. Nothing is Better Than DIY Stencil Gift Tags, If You Want to Prepare Gifts for Friends and Family. The Tags just Requires a Scissors, Some Cardboard and Chalkboard Spray Paint:
Source: brooklynlimestone.com
#13. If You Love the Look of Firewood in a Room Especially in Winter, Then Pull Out Some Gold Spray Paint to Do These Decorative Logs: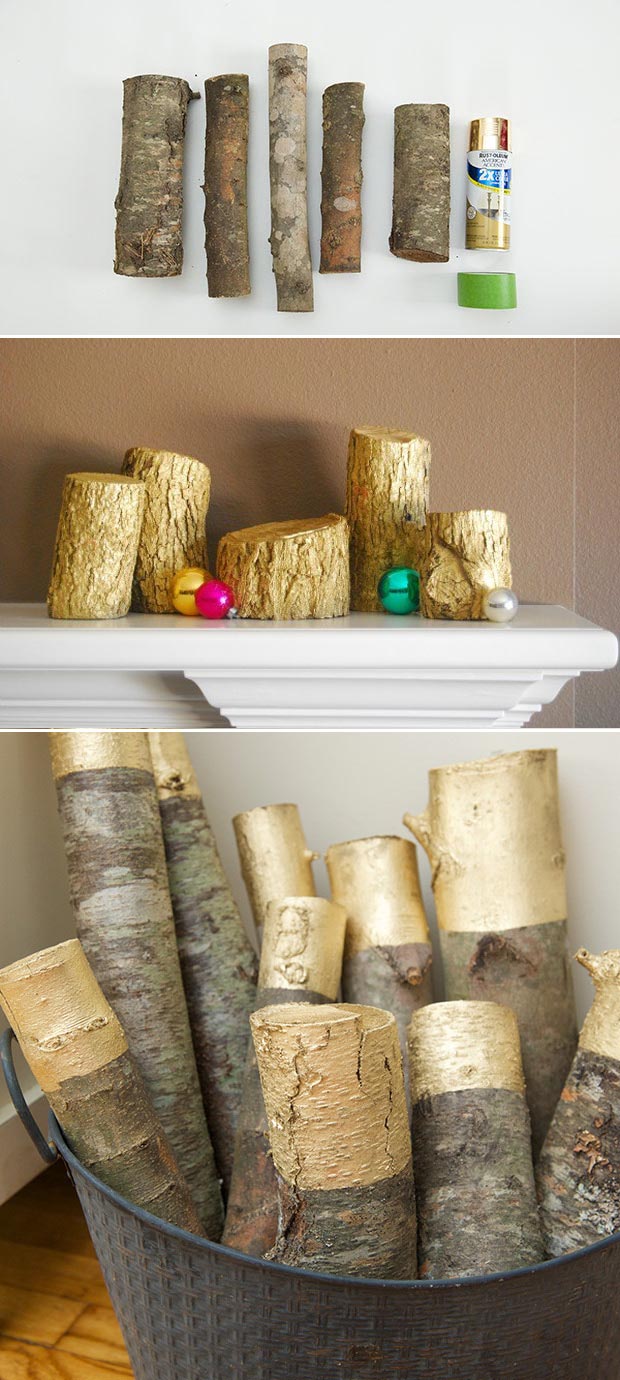 See the step by step tutorial here: crafts by courtney   and   theproperblog
#14. Spray Paint Hydrangeas Before Cut Them Down(If Your Garden or Yard Happens to Have Them). They Can Be Used as Decoration at Christmas and Throughout The Winter in Your Home:

Check out the full instructions here: momcrieff.com
#15. Spray Paint Dollar Store Pears and Dip Them in the Gold Glitter: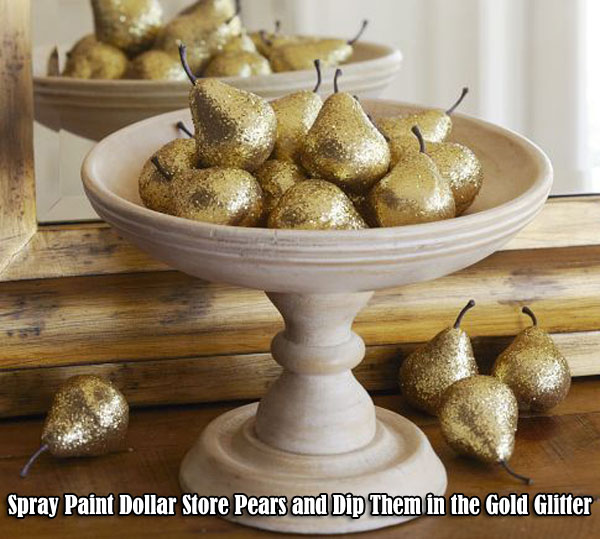 Source Unknown.
#16. Dress Up the Coffee Cans to Look Like Santa Just Spray Paint Them and Add a Belt: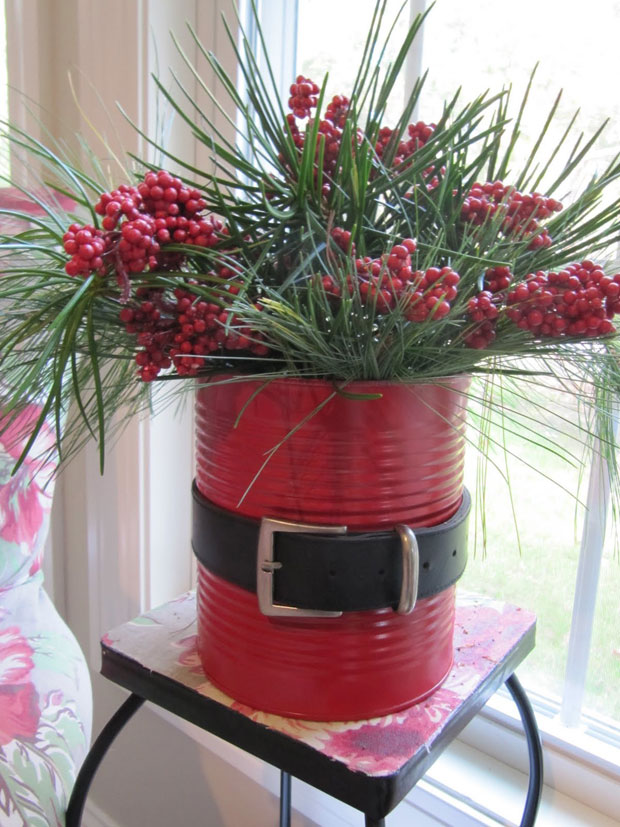 Get The Tutorial here: sew any ways
#17. Christmas Bottle Brush Trees Using Bleach, Fabric Dye and Spray Paint: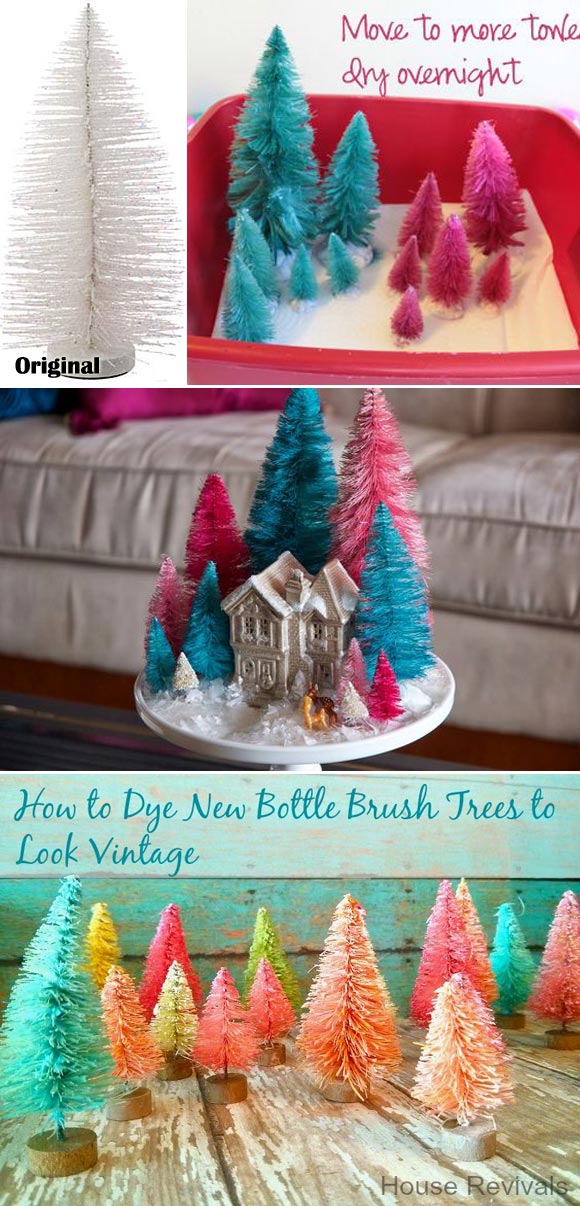 See the tutorial here:  restlessrisa.com   and   houserevivals.blogspot.com
#18. Spray Painted Wreath Made With Corn Husks, Twigs and Grapevine:

Top project(Silver Metallic Spray Paint) source: poppiesatplay.blogspot.com    (Winter Twig Wreath) source: tarynwhiteaker.com
#19. Pick Up Three Basic Wooden Spindles from Store and Spray Paint Them in White Color to Create the Look of a DIY Snowman as Entryway Hooks: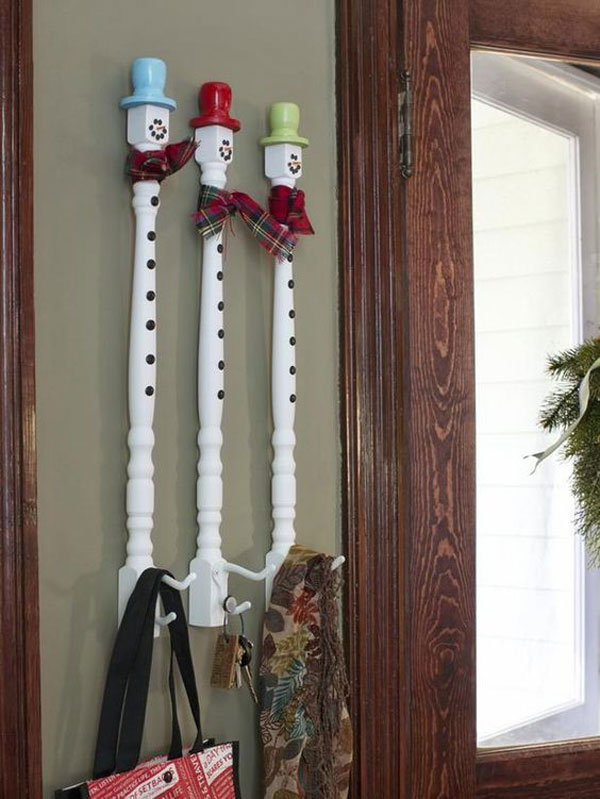 Source: hgtv.com
#20. Paint The Letters("J" and "Y") Using Light Coats of Red Spray Paint, and Make "O" Wreath with Ornaments and Ribbon: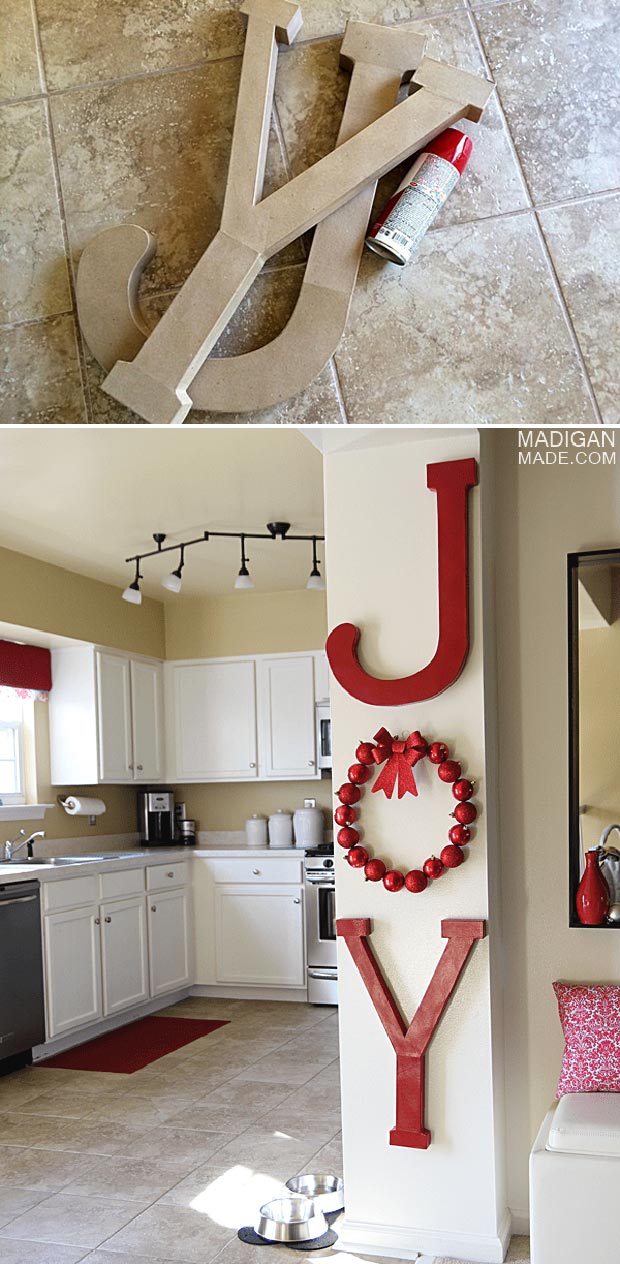 Check out the more details at: rosyscription.com    You can get these oversized 23.5 inch high paper mache letters at amazon.com