There is nothing better than enjoying in the backyard or patio, while the weather is good. The summer weather allows us to entertain outdoors around our fire pit and barbecue, surrounded by friends and family. If you are looking for a place at your home's outdoor for this kind of enjoyment and relaxation, then how about building a pergola? Not only do they provide shade and a cool place from the sun, they are also great ways to boost the entire beauty of the backyard or patio. There are a lot of different ways to build one pergola, you just need to decide what kind is the best for your outdoor space. So here we have gathered 23 fresh and cool pergola ideas for you. Take a look and get inspired!
1. Create flower boxes and benches around pergola posts: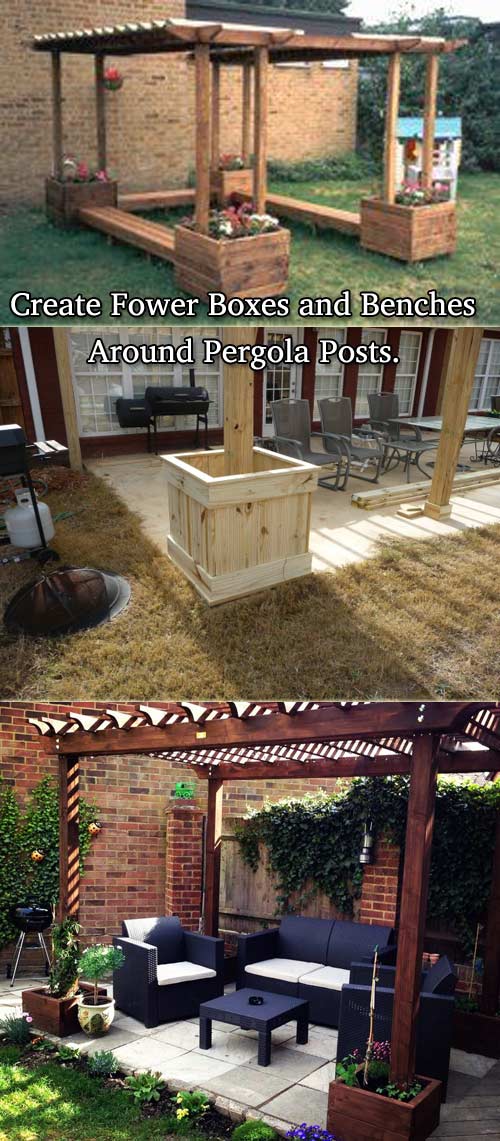 How to build one visit here.
2. Use raw wood to build your backyard pergola with built-in herbs planters:
How to build it: abeautifulmess.com.
3. Circular Pergola Fire Pit Swings: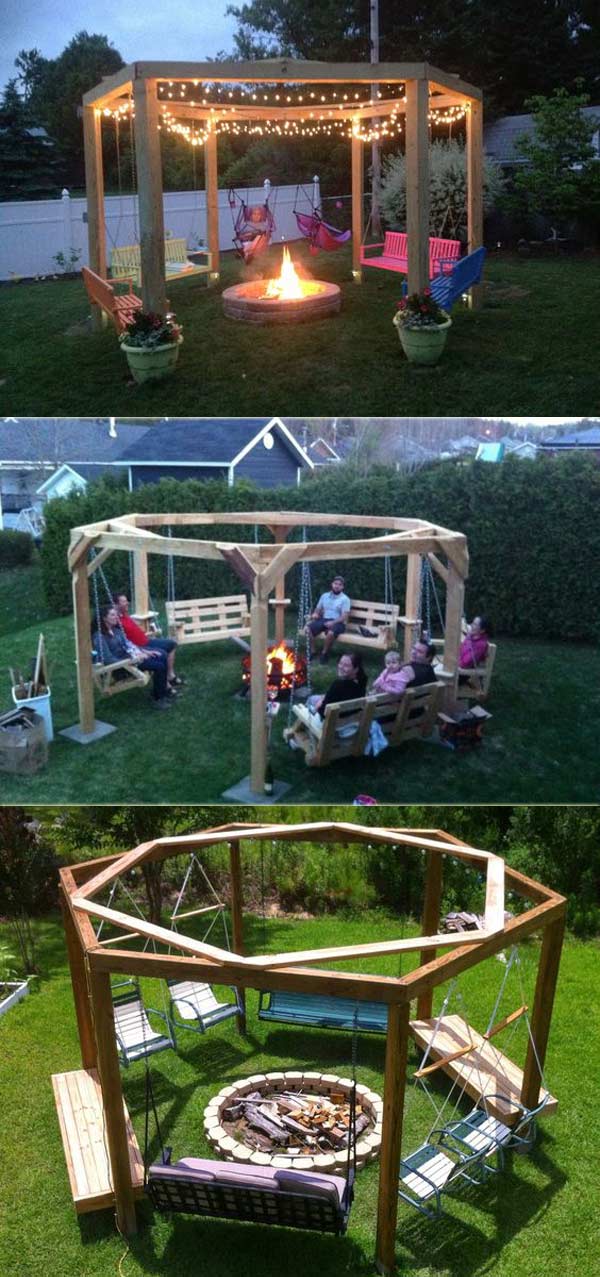 Source: pinkpagodastudio.blogspot.com   and  thelittlecorner.tumblr.com
4. Build an off house pergola with raw wood and decorated with string bulbs and a swing: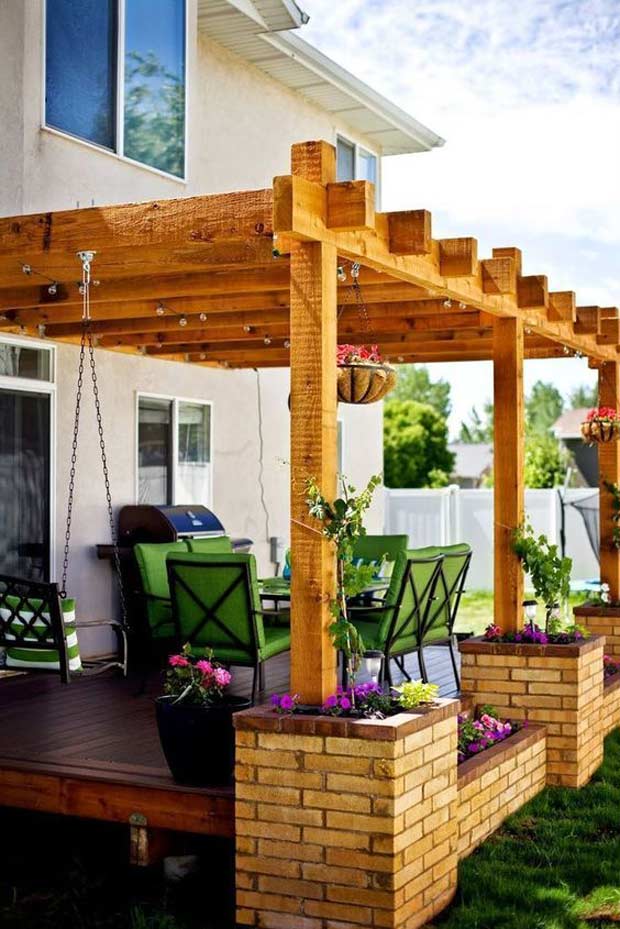 5. The arched roof of the pergola is covered with thatch: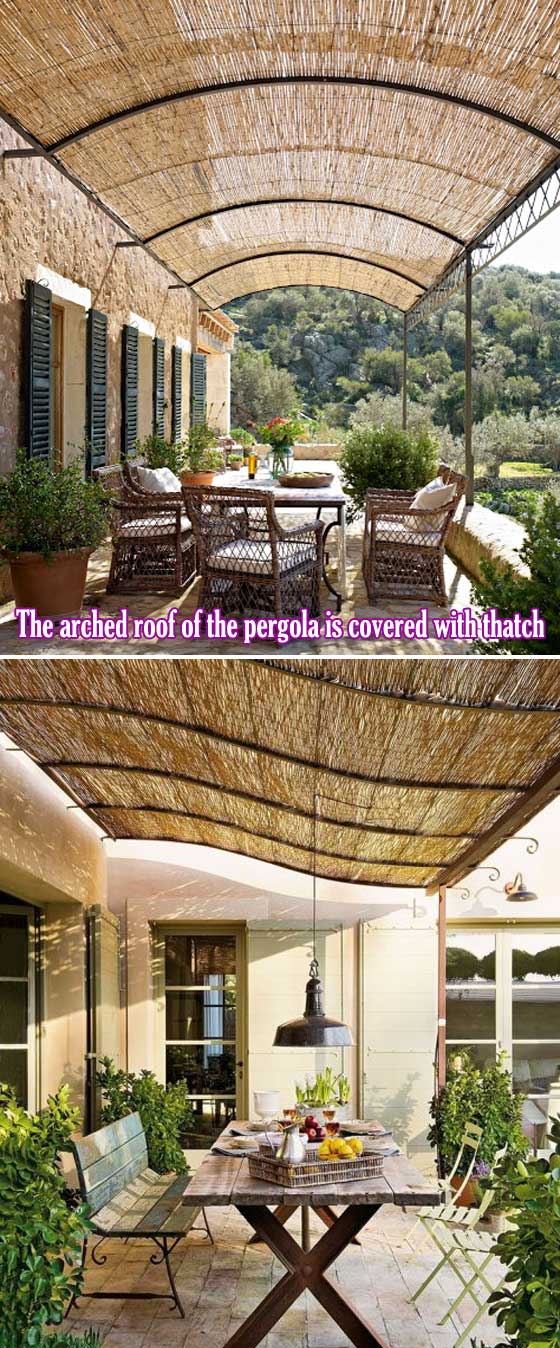 Source: pinkpagodastudio.blogspot.hu   and    tumblr.com.
6. Build it in a corner of the backyard and the fences on both sides can provide some privacy:
7. DIY Back Deck Pergola Design: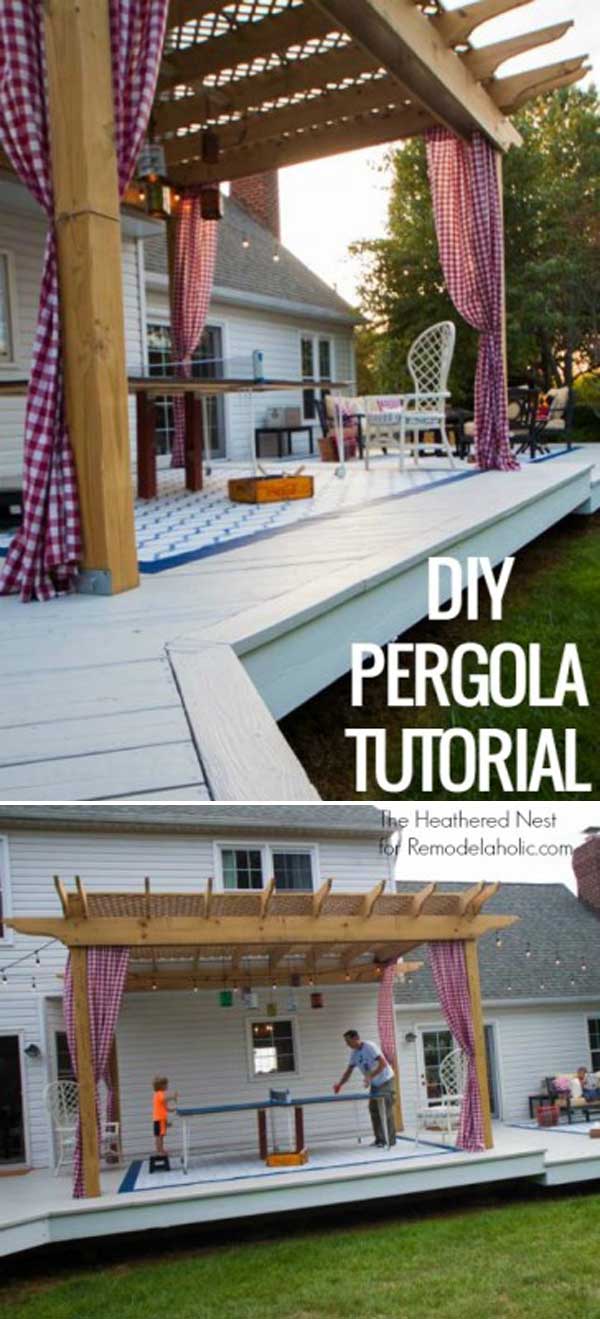 How to build it visit remodelaholic.com.
8. Re-purpose trampoline frame to create a structure for wisteria to cover to get your green pergola: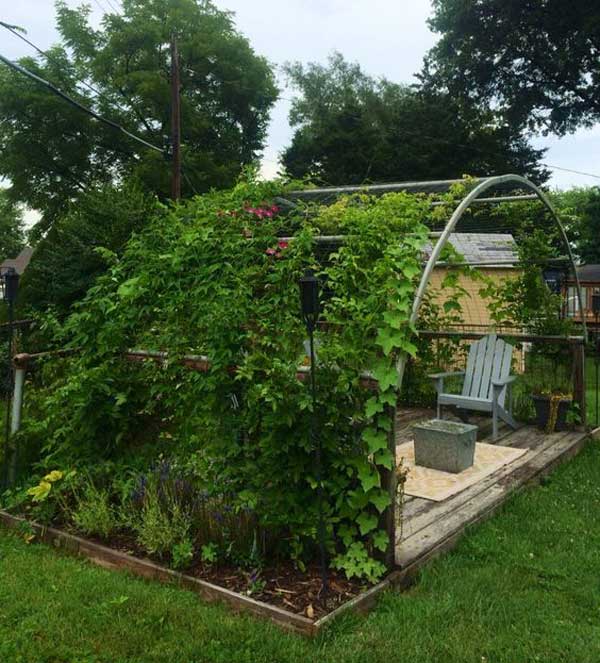 9. Great backyard retreat with pergola, swing and fire pit:
10. A corner pergola is space-saving and you can arrange it anywhere in the backyard: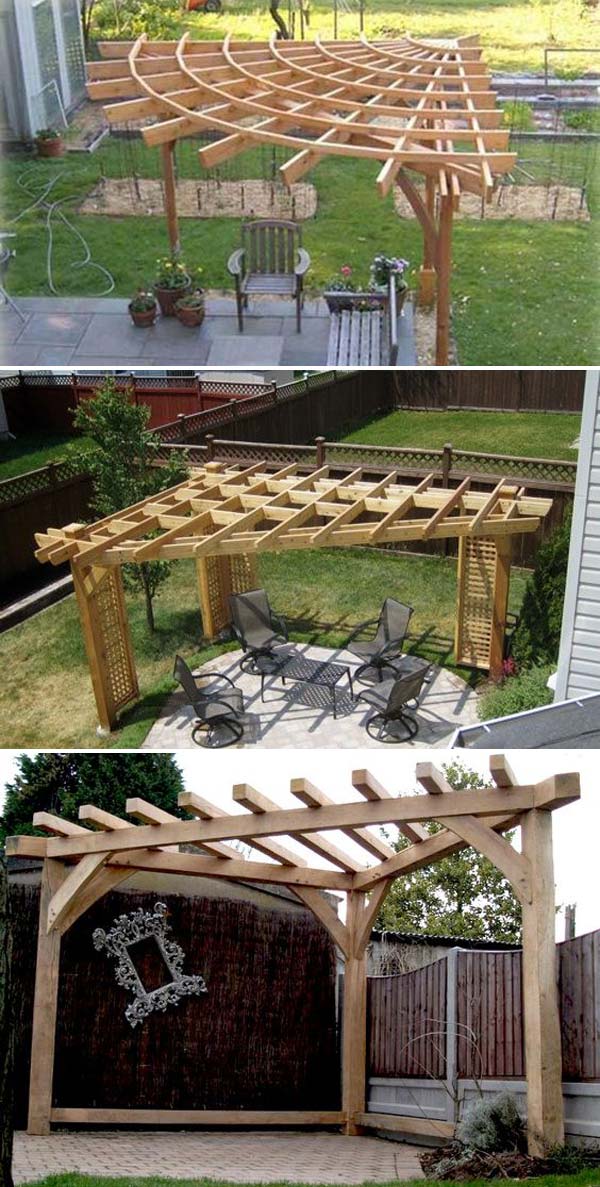 Source:  baldwinpergolas.com.
11. Install a back yard hammock pergola for summer nights relax: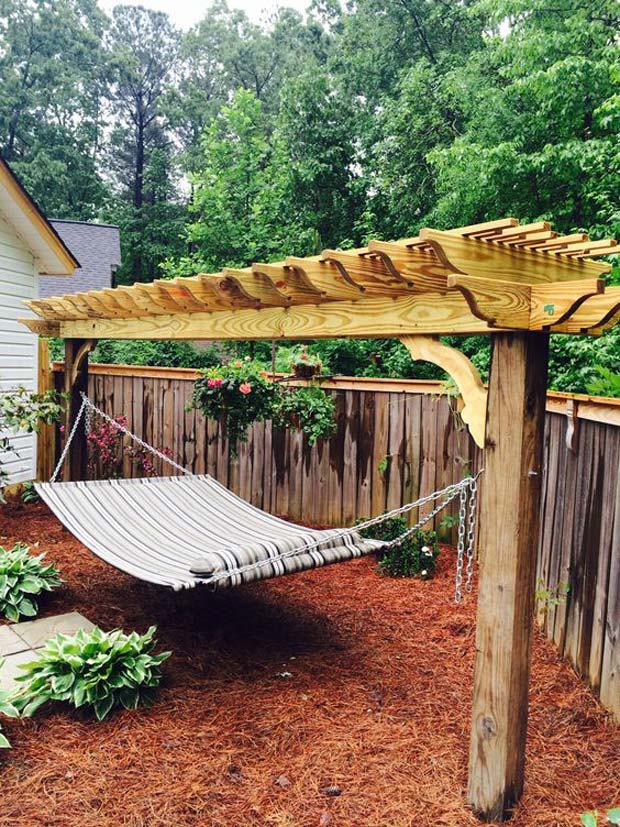 12. Build cantilevered pergola and then add commercial globe string lights so you can enjoy the deck at night: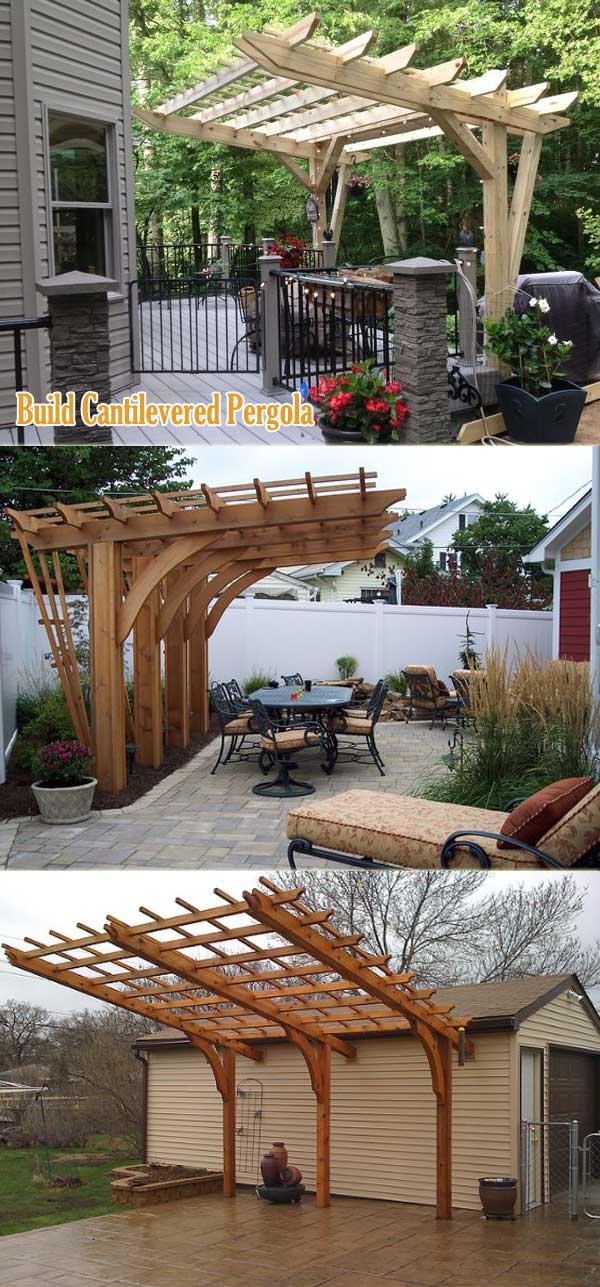 More details visit here.    Image source: progressivelawnscaping.com and flickr.com.
13. Build a small Pergola over your Garage Door:
See the more details here.
14. Set up a little pergola for your back patio that will provide specific shade for the "griller":
The top image details at: ryobitools.com.    Tutorial at: imgur.com.
15. Materialize a pergola swing set and extend both greenery and happiness: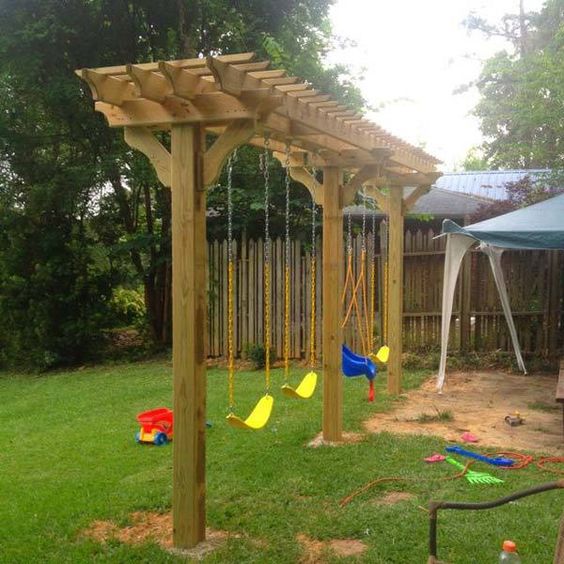 16. Old Doors RE-PURPOSED into a vintage pergola design: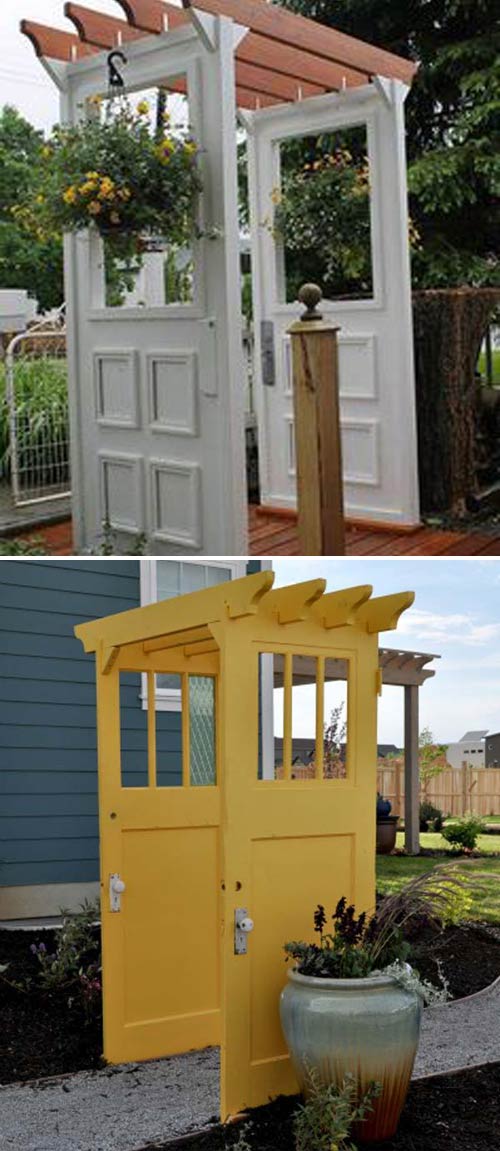 17. Wooden brackets and overhang trellis construct these cool wall mounted pergolas: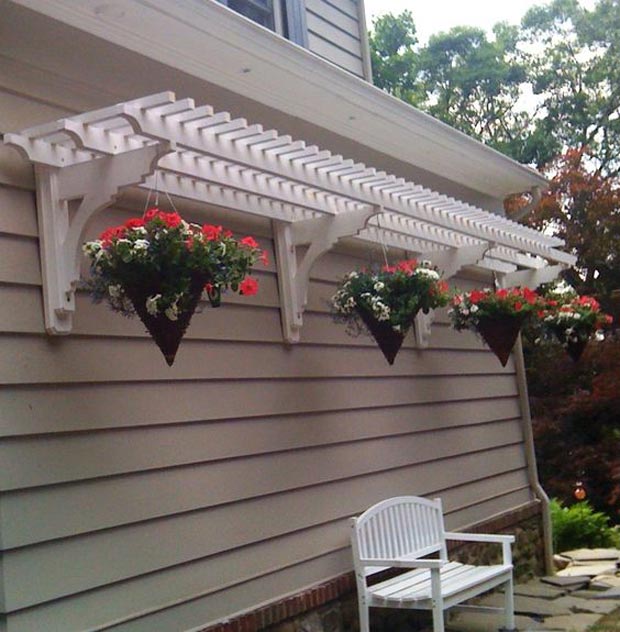 18. Build your pergola above a wooden deck and light it up with string lights: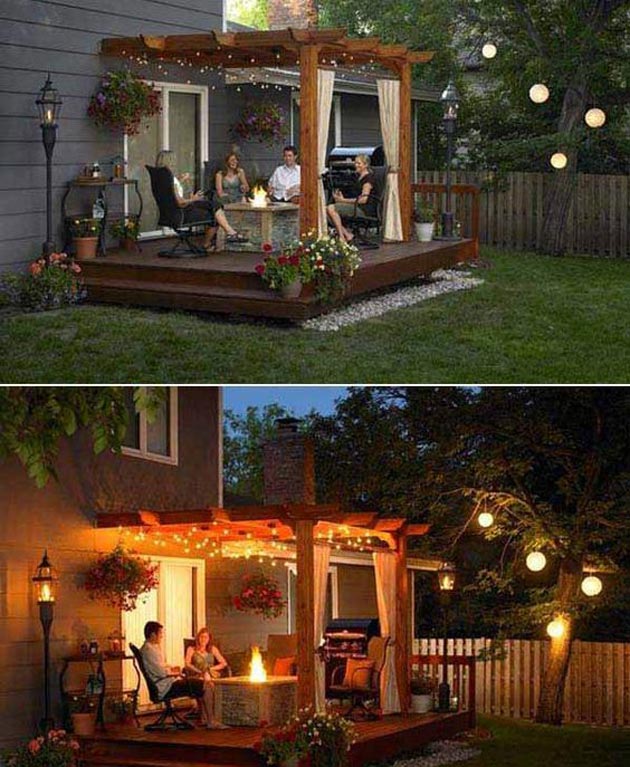 19. A Modified Pergola With Recycled Windows: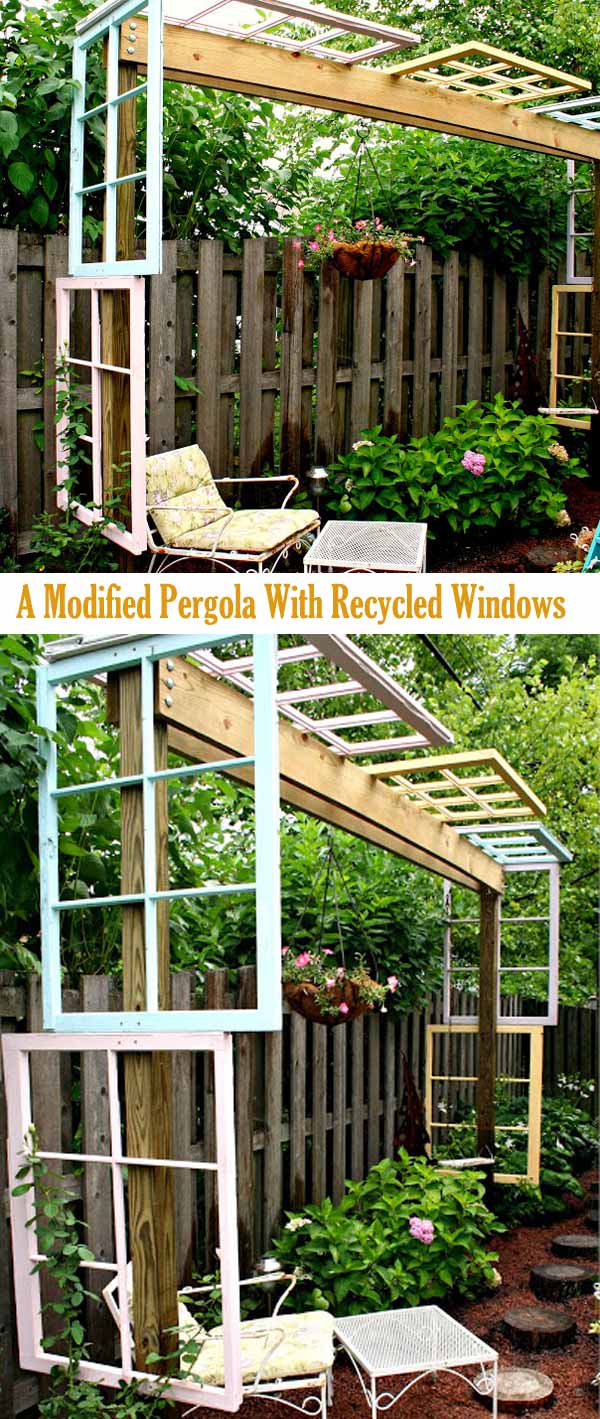 How to build it: somewhatquirkydesign.com.
20. Pergola over the windows not only provides shade and also can be additional decoration:
21. Charming Decktop Pergola Swing: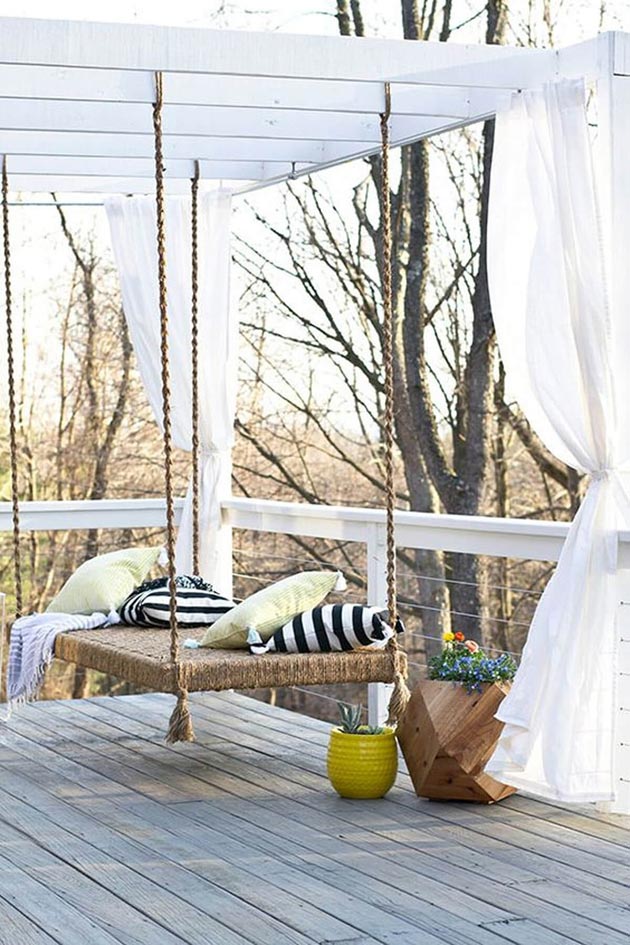 More details at: blog.homedepot.com.
22. Add shade and style to backyard pergola with a slide-on wire-hung canopy:

How to build it visit here.
23. Dream Pergola With Cozy Sitting Area and Decorative Hanging Planters: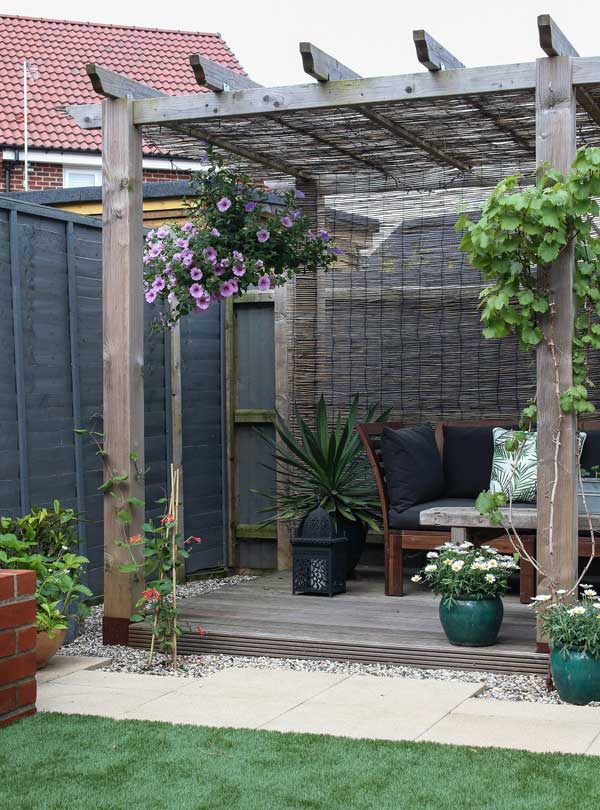 More details at: deardesigner.co.uk.