Swimming is a fantastic approach to win against the summer heat. But not all families can afford to build and maintain an outdoor swimming pool. Instead of investing a lot of money simply to remain cool this summer, you might want to think about a DIY backyard stock tank pool. The galvanized stock tank is perfect for afternoons of cooling off in the water or for your kids to have a small swim-around and there is just no chance of drowning. To heighten the fun, you can accessorize your galvanized stock tank pool with fun materials and make the play time relaxing. You can also build a mini deck around it. So fun!
Want to create your own stock tank pool, things you will need:
– Stock tank
– Above Ground Pool Pump
– Weatherproof Silicone Sealant
– Hole Saw with Arbor
– Plunger Valves
– Pool Outlet
– 1-3 Rubber Washers (or Gaskets)
– 1 Strainer Nut
Check out the detailed VIDEO TUTORIAL below:
Above image AND tutorial can be found at: heywandererblog.com
(Above Project) DIY Ground Swimming Pool With Pallet Deck. 
How to build it: First you'll need to pick your site and install a sturdy metal frame swimming pool on it. Then start building the deck around the pool. The deck would help to protect the pool. To save money, you can use wooden pallets that are easily available in local stores.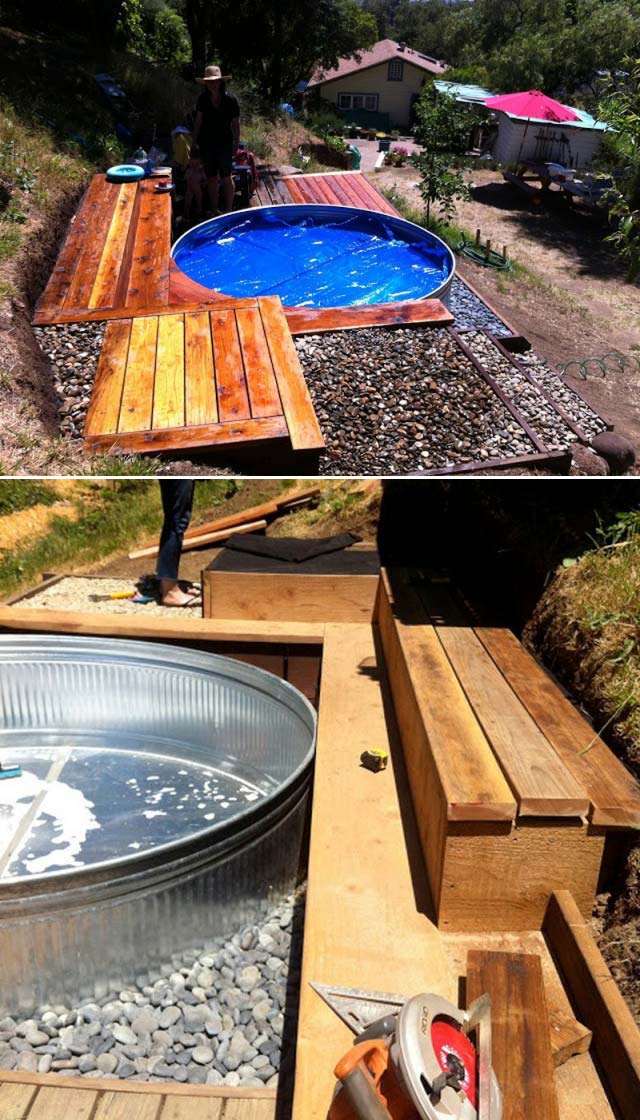 Image can be found here.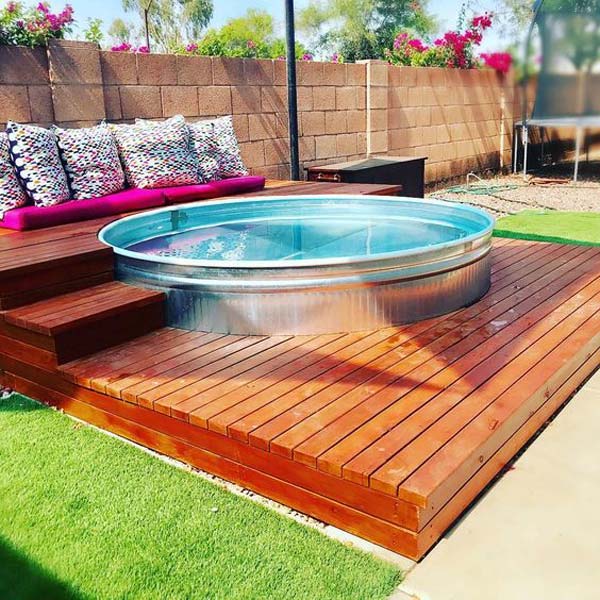 Image can found here.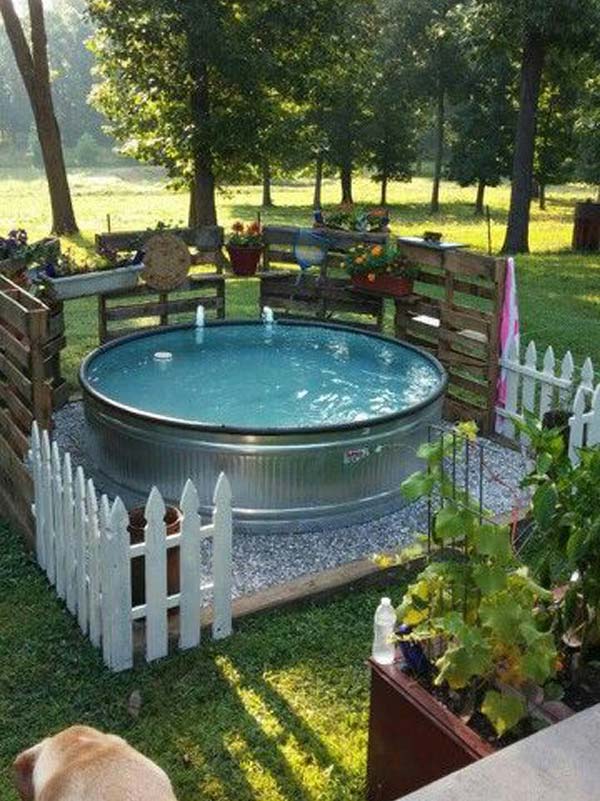 Image can be found here.