The basement of a home is a very undervalued place by many homeowners, who end up using the basement to store junk and end up accumulating dust. Many of those who use these basements as a storage room are based on the fact that the ceiling is small, or that it gives them the feeling of having to lower their head every time they go down.
As time goes by, many people have seen basements with better eyes, making them an extra space in the house, beyond being a storage room. The problem comes with the height of these basements, which decreases compared to the rest of the rooms in an average home. Although the height of the basement can't be increased without compromising the foundation of the house itself, we can decorate the ceiling in a way that creates a greater sense of spaciousness. For people with low-ceiling basements, here are some ideas for your basement.
Ideas that reduce the height of the ceiling less:
Combining Industrial and Vintage Design

This basement is warm and inviting, with a modern industrial feel thanks to its exposed dark gray rafters. The light gray walls, adorned with movie theater posters, draw attention to the space. Source: @sabrinasamuelphotography via Instagram
Unique Decorative Ceiling Tiles

These ceiling tiles add character to the basement, with molded details that go beyond typical dropped tiles found in many basements. Source: @homeonportsmouth via Instagram
Cozy and Inviting Living Spaces
This finished basement features modern gray rafters and industrial lights, which, along with the gray rug and walls, create a cohesive atmosphere. The white elements in the space add an open feel, while the wooden bench and table provide a warm contrast to the cool rafters.  Source: @penguinbasements via Instagram
Tiki Bar-Inspired Man Cave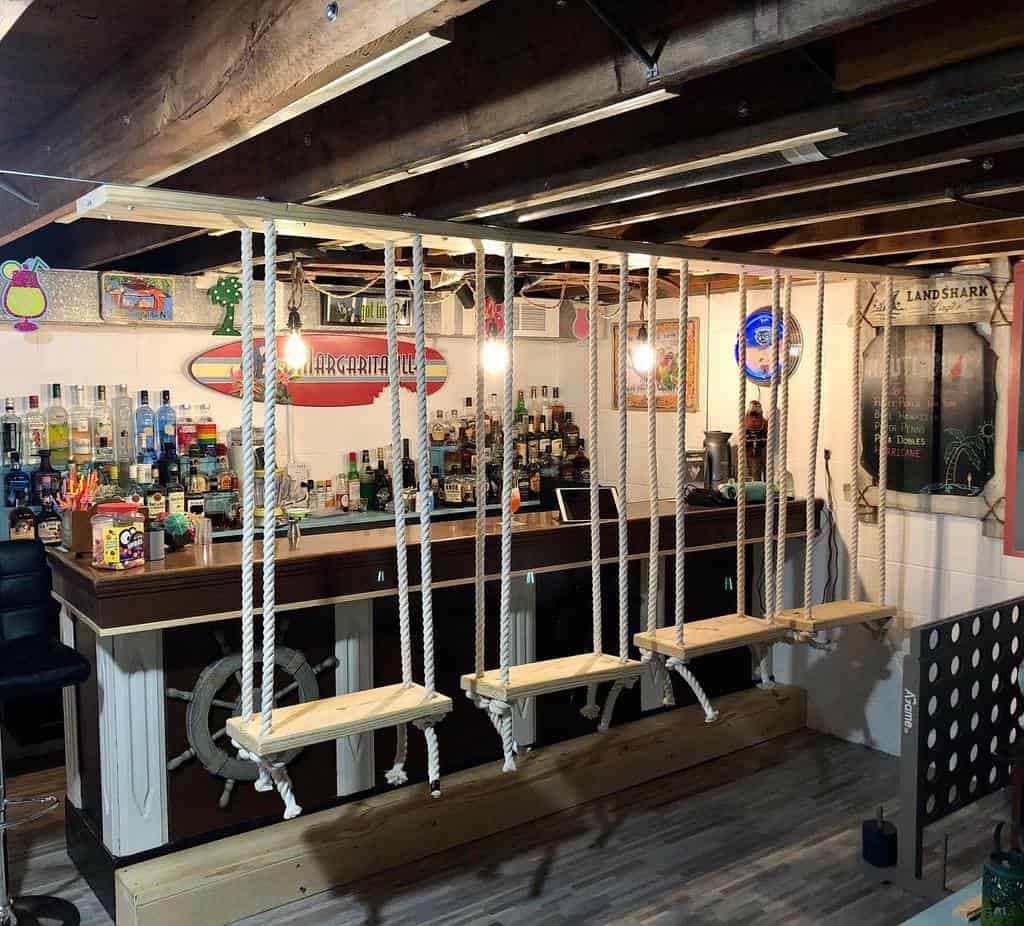 This low-ceilinged basement has a tropical feel with dark-stained wood rafters and flat white walls that create a striking contrast. The rafters also feature swing seats that lend a fun, beachy vibe to the space. The intentional lighting draws attention to these features and the long coastal-themed island, which matches the cozy swing seats perfectly. Wall ornaments complete the look of this tropical hideout.  Source: @dtrdng86 via Instagram
Corrugated Metal Ceiling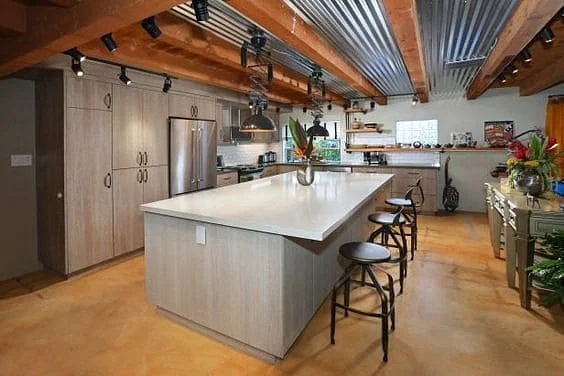 It may sound at least strange to roof the basement with metal plates, but apart from the fact that they lower the ceiling level very little, they also reflect light, so they are ideal for low-ceilinged basements, since with moderate lighting, the plates will be capable of increasing the brightness of the space.
Source: @dimplesonmywhat via Instagram
Beadboard
Although it's more common to see it on walls than on the ceiling, is still a great option since it fits with the vast majority of styles. Panels come in different sizes and although it takes time to place them, since you have to go one by one on a plywood base, the final result can be customized by painting or varnishing. This helps it fit into styles from the more classic to the contemporary.
Drywall
This type of ceiling doesn't remove much height from the ceiling. All you need is a coat of primer and then a coat of paint to give the ceiling a smooth finish. It's unrecommended for places with high humidity or with danger of termites, since it can be very harmful, but assuming a problem occurs, is easy to repair by applying plaster to the damaged area and repainting.
-Wood Paneling
This ceiling will allow you to give a rustic touch to the ceiling without using real wood or placing it one by one as with the eadboard. Flexible type panels also allow you to continue coating even on curved surfaces. The wood finish doesn't imply a serious decrease in the height of the ceiling, and it combines with many themes.
-Wood Planks
Halfway between beadboard and wood paneling. is made with wooden planks that fit using tongue in groove and some metal guides. In addition to being applied in exposed ceilings, you can place it above drywall, as a preventive measure. You can also paint the boards to better fit the style you prefer.
Source: @ashley_therealtor via Instagram
Source: @basementsforless via Instagram
Painted Exposed Beams and Pipes
Possibly the simplest and cheapest option, not for that worse than the rest. Two coats of well-applied paint can completely change the perspective of an exposed ceiling. Before painting, make sure that all tubes and others are clean, since dust will spoil the paint. Also, if there are cables in the ceiling, it's advisable to cover them with plywood and paint over it.  Source: @repurposelife.nicole via Instagram
Source: @trendymama519 via Instagram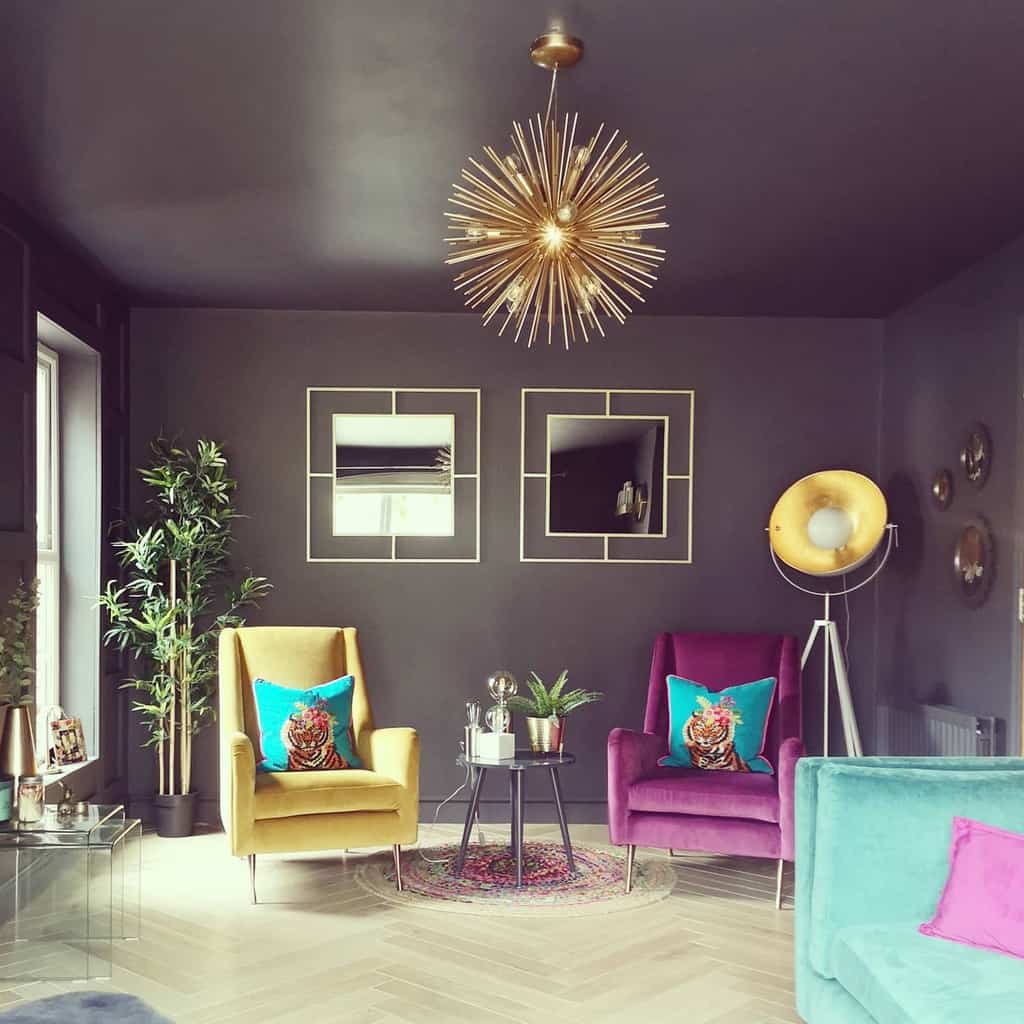 Source: @vicandmaisie via Instagram
Source: @architexture_design_soultions via Instagram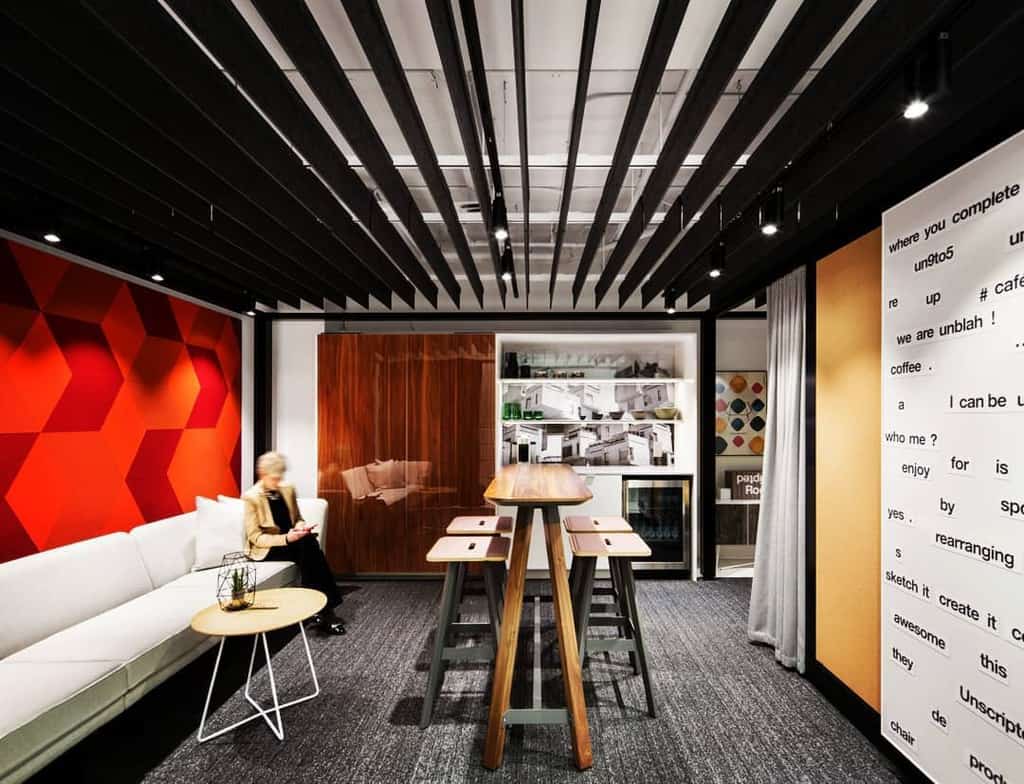 Source: @for.designplanning via Instagram
Source: @mac_building via Instagram
Source: @ideas via Instagram
Source: @bobeckbuilt via Instagram
Source: @interiors_by_shouryaarora via Instagram
Source: @shii_claasic_interiors via Instagram
Source: @fbcremodel via Instagram
Source: @casainterio0 via Instagram
Source: @jasmine_bible_design via Instagram
Source: @rialeeczi via Instagram
Source: @ideas via Instagram
Source: @rocawoodworks via Instagram